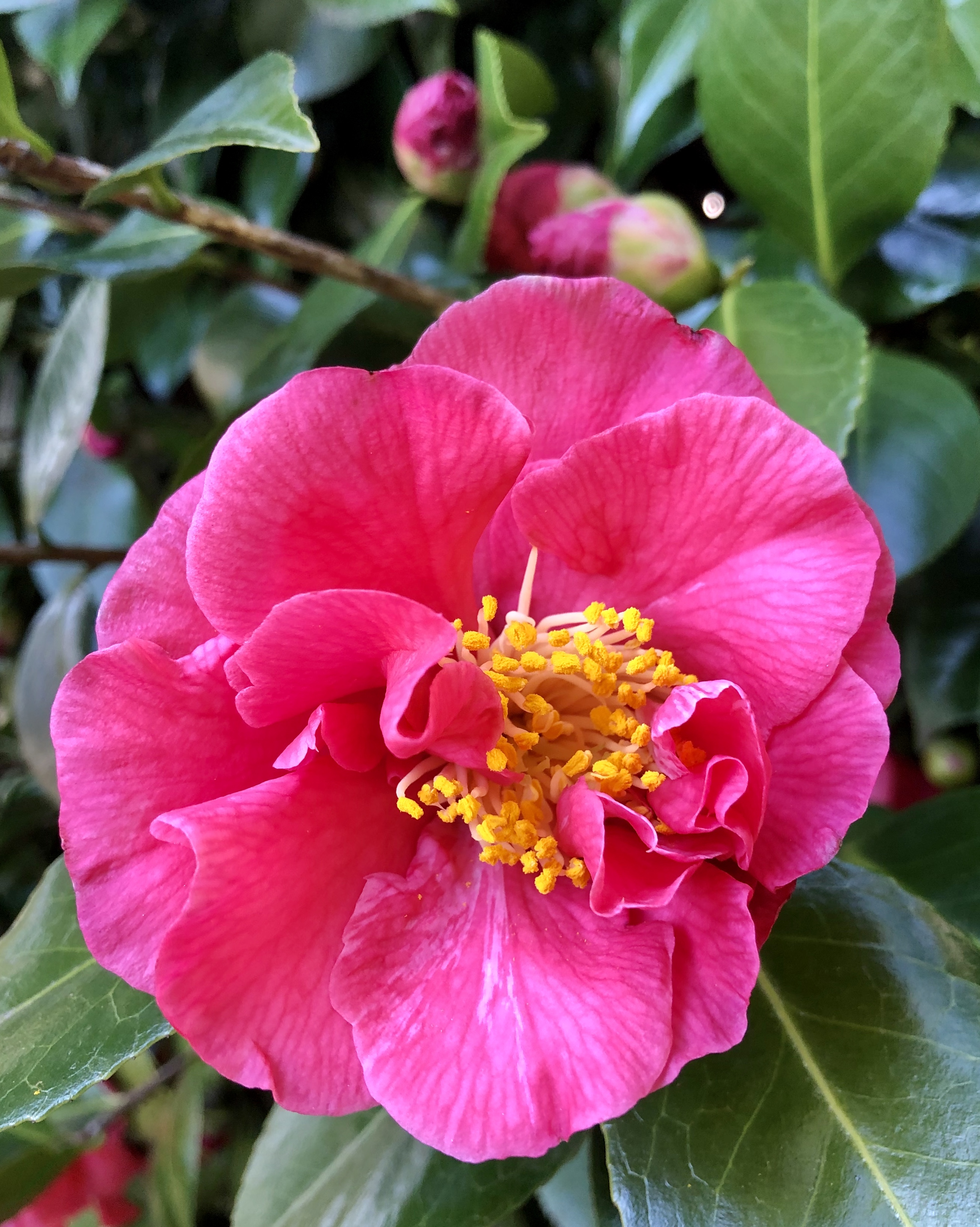 CK has been even less enthused about food than usual, it's the anxiety. That's really the catch all answer to most things. It's the anxiety. Oregon has a lot of extra uncertainty because we're even more screwed in the testing department.
In response, I made an effort today to get a few more groceries before the expected "shelters in place" order. The pickup order didn't go smoothly, I was late for a virtual tea. I saw a dear friend at the store and we had to be distant. Then I discovered the thing I tried to get CK in the pickup order wasn't quite followed.
A student left a voicemail when I was in the store asking me to call back. I realized I was afraid of hearing someone had died. Realizing that is what is very likely coming for each of us; hearing terrible need of loss.
I found out that MSCC is closed until April 28, at the earliest. I'll be paid the hours I should have worked through April 1, then I'll be laid off, making me eligible for unemployment. I shouldn't be surprised if it extends, possibly to June.
It all left me feeling rather down.
Then I called the student back. All is mostly well. It's been a week since Yoga in Chairs, she and her husband are missing it and can't remember the movements we do. Her husband began attending this winter after a stroke and the class has really supported his recovery.
A week without class is starting to show. Although he's still physically stronger, but his other healing isn't doing s as well. The many neuro-protective exercises I add to the class have been a big boost. It wasn't until the classes abruptly stopped that they realized just how much I'm helping!
I reassured her that online classes were coming and I do online sessions if they want to come up with a sequence just for them. When she apologized for being so overwhelmed sounding I reminded her that we're living in unprecedented times, overwhelm is part of the scenery here.
I am feeling proud of my work. I'm feeling despair that the only answer to this pandemic is to isolate. I miss my students.