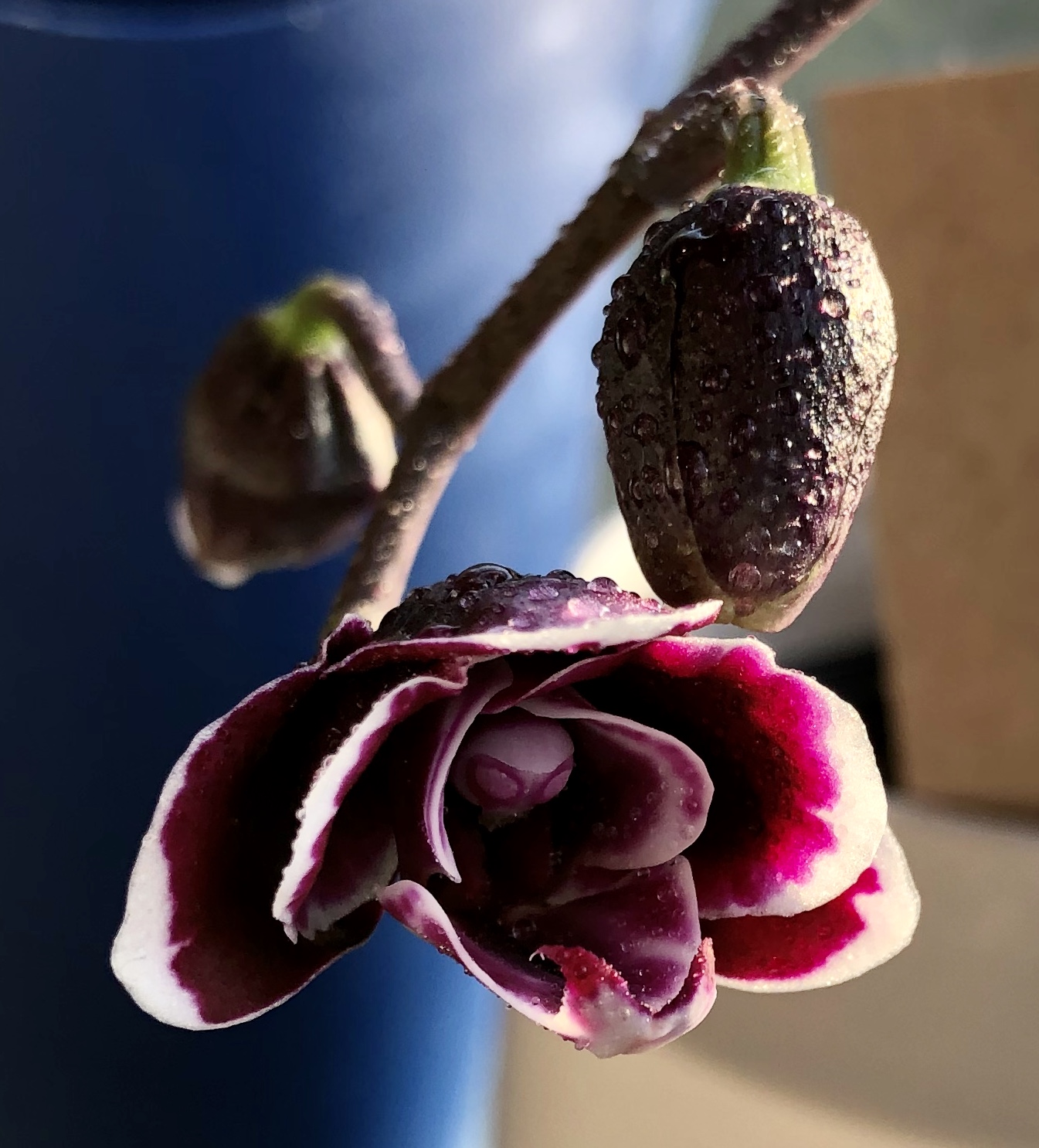 Staying in all weekend isn't that unusual for us. Tomorrow is when it starts to feel weird for me. CK gets back to remote work, but I've got nothing!
She helped me make a schedule for tomorrow. Trying to have some movement practice, chores, making a newsletter & video, and starting to make the Yoga Room be set up for video.
I made a chart for us to track temperature. While we don't feel we've been exposed, I especially have been out around people. Considering staying put at least a week, then perhaps groceries and prescription meds.
What times we live in. Between time change and pandemic my sleep isn't what it was!
My orchid from Grocery Outlet doesn't care. It's been in the process of making this first bloom since last year. This first flower is almost fully open.