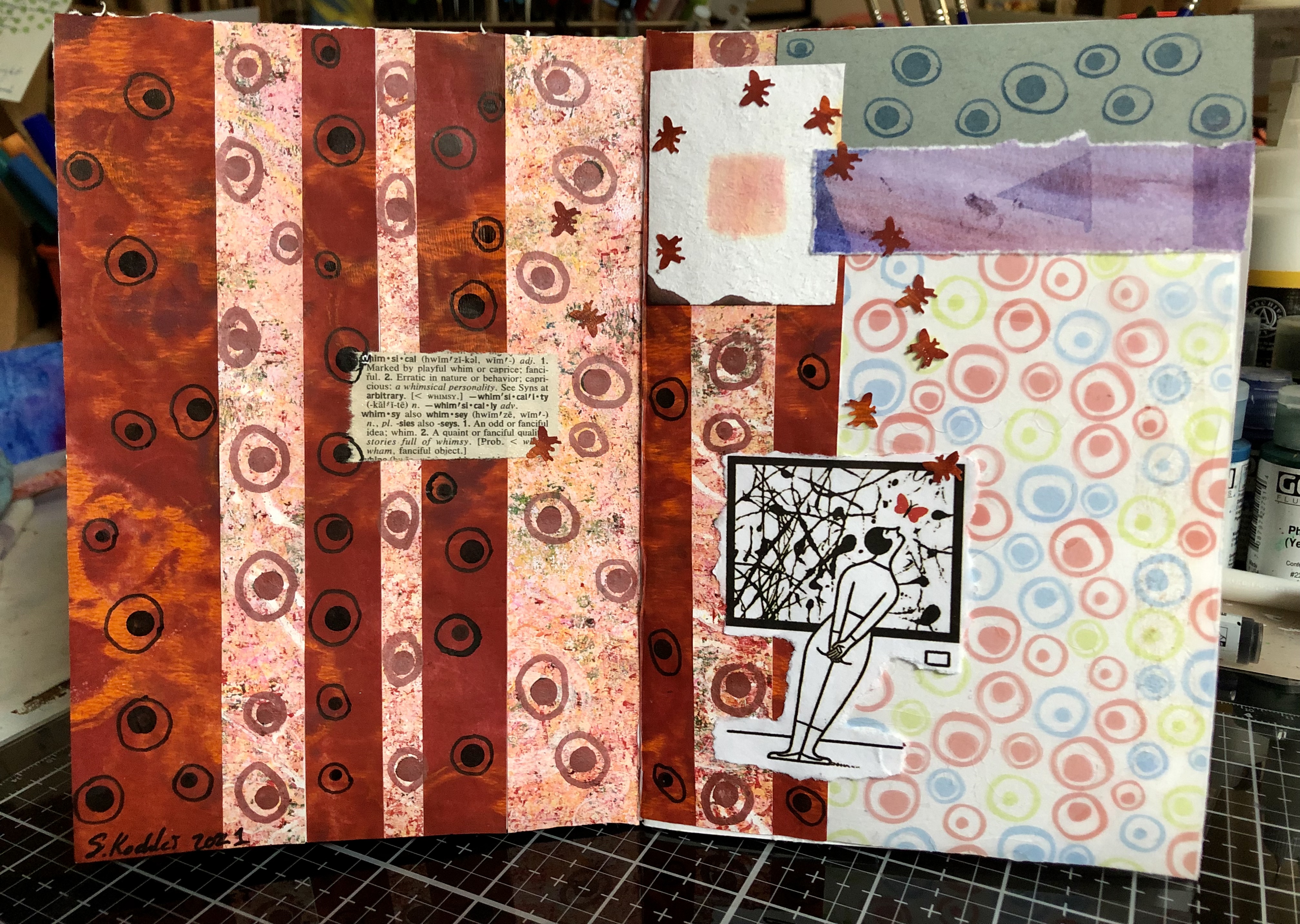 It's been a while.

Stuff for even harder than our beloved elder dog dying.
Canada placing had reached the point where she completing a worksheet that includes the past ten years of employers. I got a first, ballpark quote from a moving company today. Even with taking barely any furniture is going to cost as much as our sewer repair.
CK needs a lumbar puncture to run a pile of tests on her cerebral spinal fluid. Trying to schedule it has been ridiculously frustrating.
Radiologists are the doctors who don't actually want to talk to you.
All that aside, I've been facilitating a cool art journal swap! Each person handmade a journal that will fit into a catalog envelope. Inside, on the "title page" you put the theme for your journal. Then you sent it off to another participant. When a journal arrives you check the theme, maybe get a few more details from the sign up form, create a full page entry, then send it off to the next person.
I'm going to post one a day, until I catch up.
The first one, Peace & Love journal appears last month.
The second one, picture with this post, is for a "Whimsy Journal"