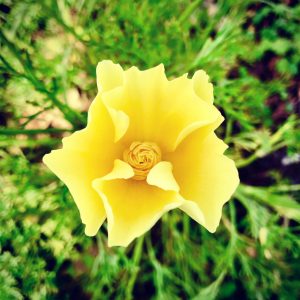 My first foray into therapy was with a Cognitive Behavioral Therapy (CBT) provider who gave me my initial PTSD diagnosis. She had a lot of biases and a difficult time keeping them out of her sessions; our relationship ended traumatically because of this. She retired a few years ago and I'm honestly relieved she's no longer practicing.
After a while I got stuck. CK ultimately steered me to someone who specialized in trauma therapy and used EMDR. The new therapist helped me start to understand what Complex Trauma is and why early childhood trauma needs different healing methods; CBT doesn't help. We thankfully had a good relationship in place when I needed to end things with the CBT therapist.
I was in the midst of my yoga therapy training and internship when my trauma therapist retired. I was having weekly mentoring sessions with an Integrated Movement Therapist so I put off finding a replacement until I was through my program.
Since I've been able to embrace the label "Artist" for myself, I got a referral to an Art Therapist a friend sees. I really respect art therapy; I was working through some very painful stuff and using art let me access my memories and emotions in new ways.
When my anxiety was destabilizing life last year, a return to trauma therapy was presented. My therapist not only works in art therapy, but she offers Somatic Attachment-Focused EMDR (SAFE) for folks with trauma history. This approach helps people integrate events more completely.
While I have some understanding of the neuroscience of trauma, how brain development is affected, my therapist shows me how this plays out in my own brain. I'm appreciating how recognizing myself as mildly nuerodivergent explains many of the times I feel like a "broken robot" when trying to connect with other people.
While this is all great, the hardest part is continuing to unpack just how terrible my childhood was. Realizing where I'm still clinging to fantasies that my Mother wasn't so bad, that I didn't feel utterly alone even in, perhaps especially in, the middle of family gatherings.
Accepting that trauma changed my brain in ways that seem to leave me with Rejection Sensitive Dysphoria means that my doctor and I are exploring a medication that stems to be lowering my anxiety. This is great!
The flip side: I'm integrating the fact that my childhood trauma was profound, that I was the only child of a deeply disturbed Mother who was incapable of self-soothing. I don't recall more physical abuse from when I was older because she didn't need to rely on it. She so throughly physically terrified me from ages 18 months to 8 years that she only had to reference it to get me to behave.