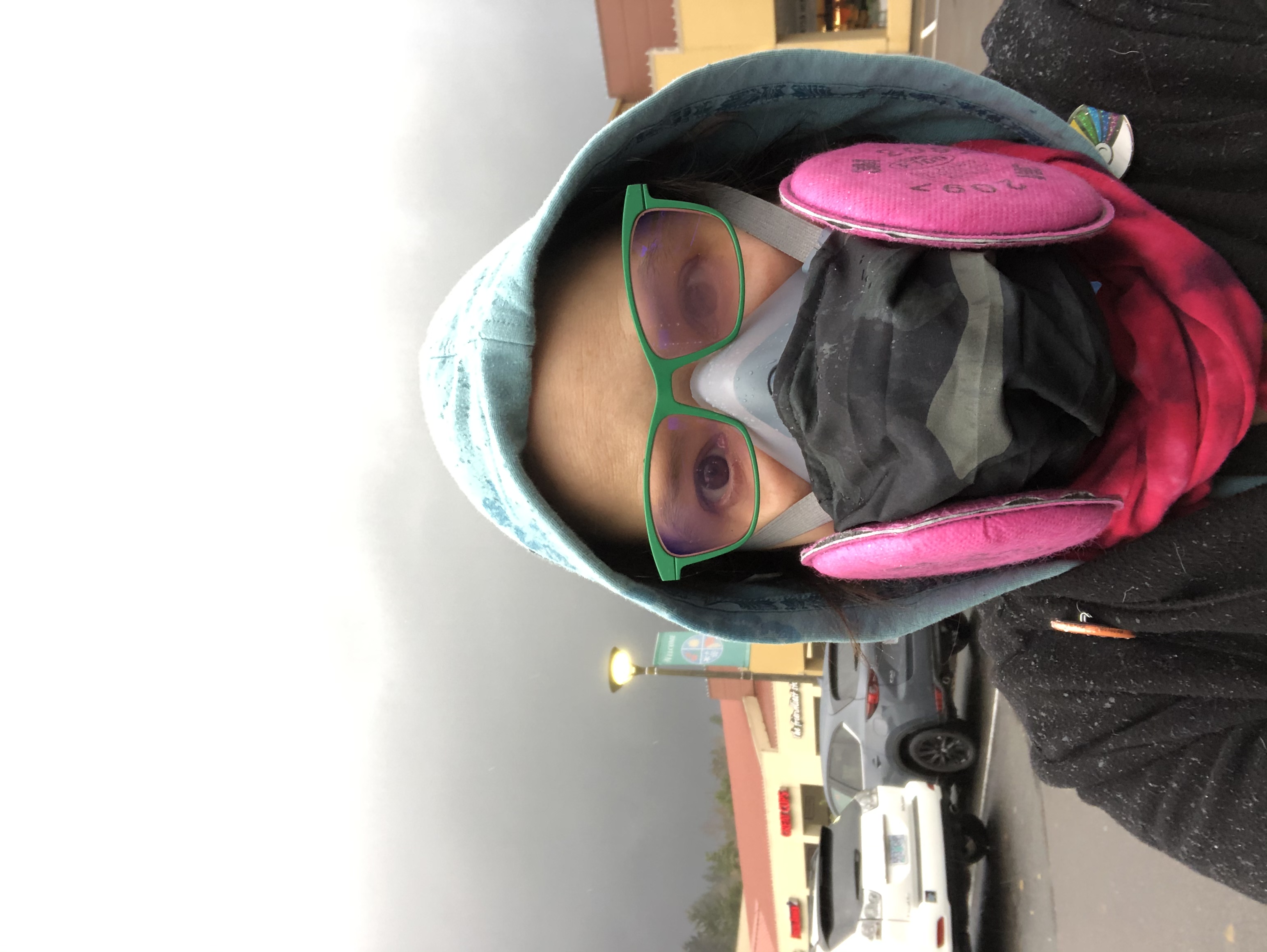 Last night I unexpectedly got a chance to teach yoga to people in person and it was really a great mood lifter!
I was doing our traditional Thanksgiving week late night grocery trip. This year CK stayed at home, she's only left the house 4 times since March.
I was complimented on how well the folks at the checkout could hear me through my MegaMask combo of a respirator-style mask with protection against aerosols and a cloth mask to filter my exhalations.
I commented that I'm, "Professionally loud!". I explained that as a yoga therapist who works with older adults, many of whom are low hearing, I strive to speak loudly and clearly.
The younger of the two commented that they had wanted to try yoga but were too worried about their back. I said that back's are a specialty because of my personal journey.
Then I taught the two folks helping me how to do "ledge dog", which is a downward facing dog using whatever sturdy ledge is at hand. In this case the checkout stand! Soon I had FOUR people doing it together and groans of relief were heard.
I passed out cards, told folks to sign up online for free videos.
Truly, a joy. The first in-person yoga I've taught since March.
The MegaMask is my featured image. It's a 3M respirator with filters for aerosols, this is what I also use when we have terrible smoke from forest fires. Over it I modified a very basic cloth mask from Athleta. It's been stitched along the bottom to help tighten it up around the 3M mask exhaust vent. This edge is then further taped down to ensure that my exhalation is filtered through a cloth mask. While I'm not ill, this signals to folks that this is what we all do when we care about each other.