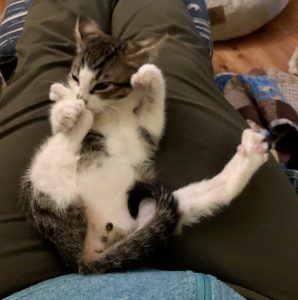 The traps weren't sprung this morning. Bertie didn't go on alert all day.
We set one out in the pantry section of the garage, a place we've caught one before, and reset out the basement one.
Watching Ursa with toys we can tell he'd kill birds, bugs, amphibians, reptiles, and small mammals. He's far too tiny right now so we're keeping him away.