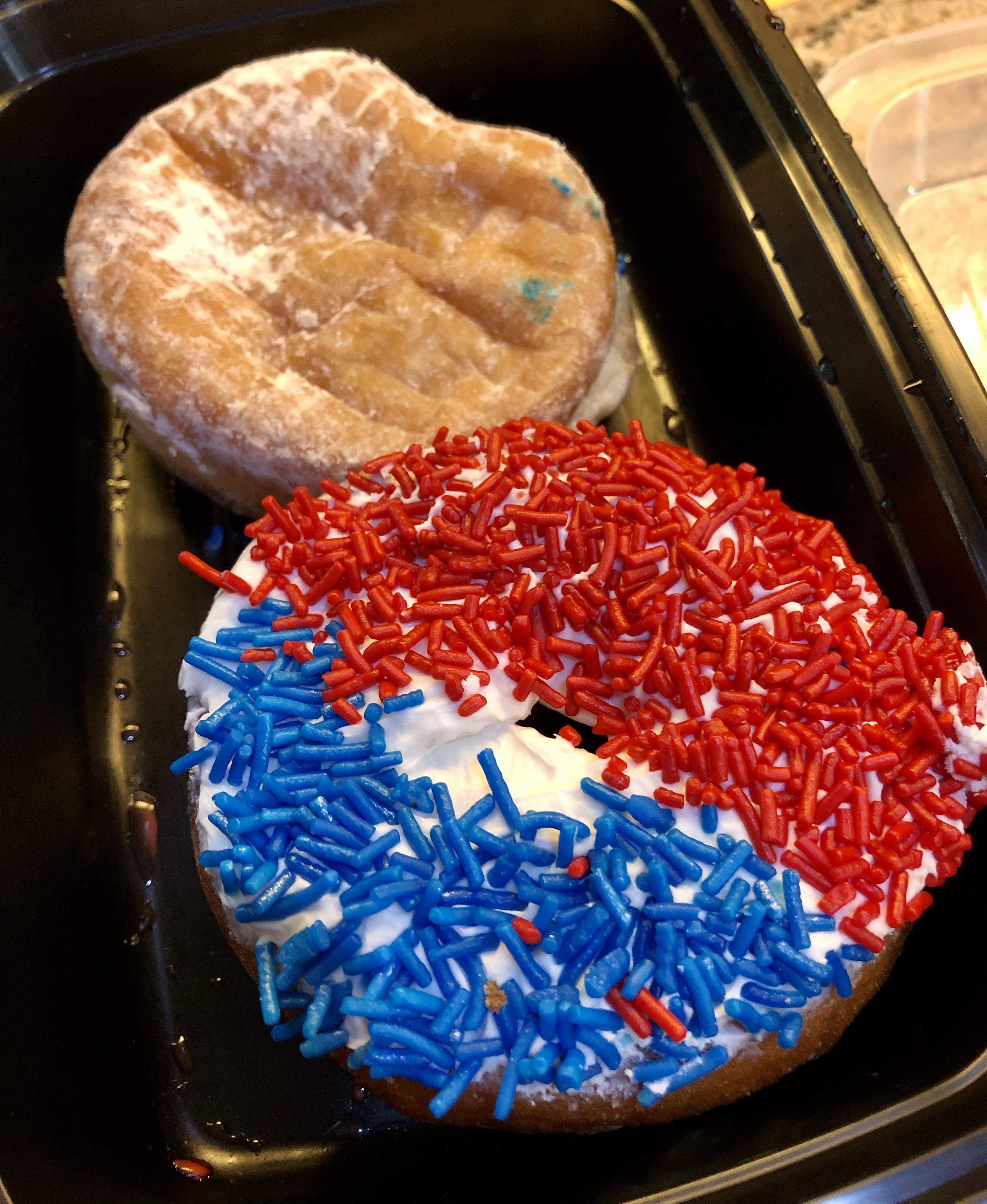 Today I raked off the patio and began trimming the first of our several Japanese Maples. There's still debris to bag up, especially since CK also began trimming some of our shrubs, but it already is a huge improvement.
This year I'm reclaiming the pond from the grass. I wish I could make all the grass go away for the most part, but especially the grass near the pond!
While we were outside doing all that I was getting texts from AF asking if we needed groceries and telling me that donuts were coming unless I replied back, "No!". Since I was raking and cutting things, I left me phone on the table, ignored. By the time I saw it, I only needed to open the front door and there were surprise donuts!
I realized that I heard very few explosions this evening, none for the past 45 minutes or more (it is just now midnight), and I'm really grateful.