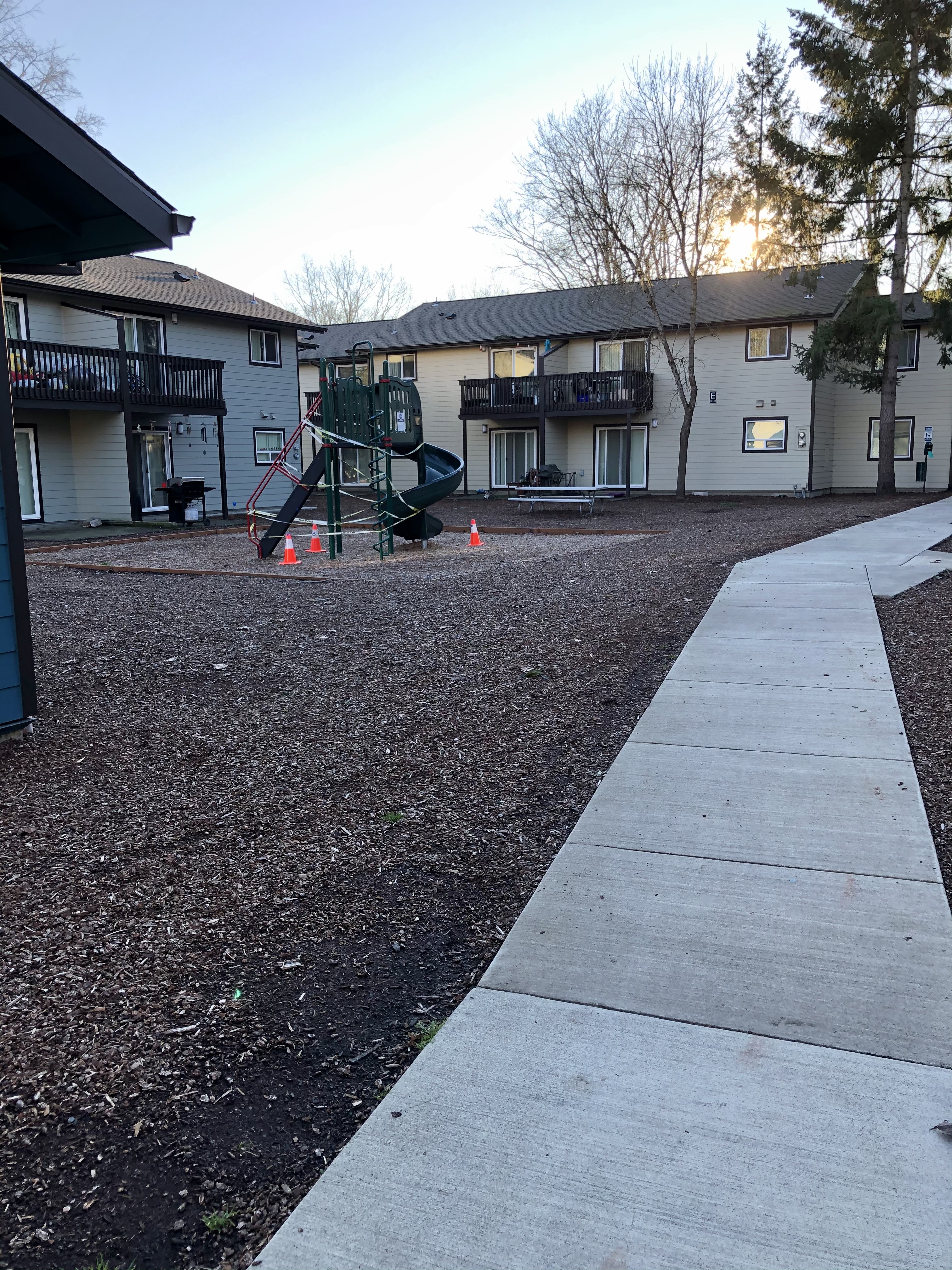 Today (1/22) I finally emptied out the van of all the hazardous materials, household goods donations, and bags of cat food and a bin of warm clothing and boots for an organization serving the houseless community. The last of my rounds of collecting stuff from many different friends to reduce trips for COVID safety. I also managed to buy us freshly made salad rolls and tofu since one donation site was near our favorite tofu shop.
Our van is now EMPTY and we can get lumber for a project CK wants to work on. Then it will start filling up again as I continue to identify things to get rid of. It felt really good to take care of all this today. I even managed to drop off some salad rolls at a friend's house; she's been feeling a little blue so I thought a tasty surprise would be helpful.
The hazardous goods have to be taken to a transfer station and the closest one is on the outskirts of Oregon City a small town I lived in as a child. It sits adjacent to an even smaller little town called Gladstone. I lived in Gladstone between the ages of 5 and 7.
Not long ago I came across a rare treasure, a letter from my childhood. A short card from President Jimmy Carter. I'd come across it before, even showing it to CK at one point. Only this time I'm in the middle of trauma therapy for the age I was when letter was sent to me. The envelope is addressed.
I looked it up when I found it and looked on the Google Street View. The apartments were still there!
Today, as I drove to the transfer station and drove past the offramp for Gladstone, it hit me that I was so close by! I'd talked to my therapist about going to visit some of the places I lived as a kid, some of the places where I found refuge for myself.
To go home from the transfer station I head toward Gladstone. Today I just kept driving past the onramp and on into Gladstone. I'd guessed right, I was just a few minutes away! I found the apartments, they are both smaller and sadder than I remember them being. There is a fence along the back; you can no longer easily access the creek that runs behind them where I played so much.
I drove from there right to the house we moved to; about 4 blocks away. I then drove right to the elementary school, passing the Lutheran church I went to for Sunday school and service (cheap childcare in the summer too with Bible Camp). The school is .6 miles from the house. The apartments are just .1 mile and I used to cut across the sports field that's still there.
I'm struck at how close together it really all is. Then I recall I was a 5-7 year old walking these paths, often alone.
I'll go back again and walk around more, but with CK with me for real support. This is the first time I've gone back this way, it was OK and not overwhelming, but I also felt done in when I got home.
We ate salad rolls and pan seared fried tofu for dinner with the peanut sauce I'd made earlier in the week. I had no other energy to do more. I'm so grateful that CK is fine with dinners like this sometimes.