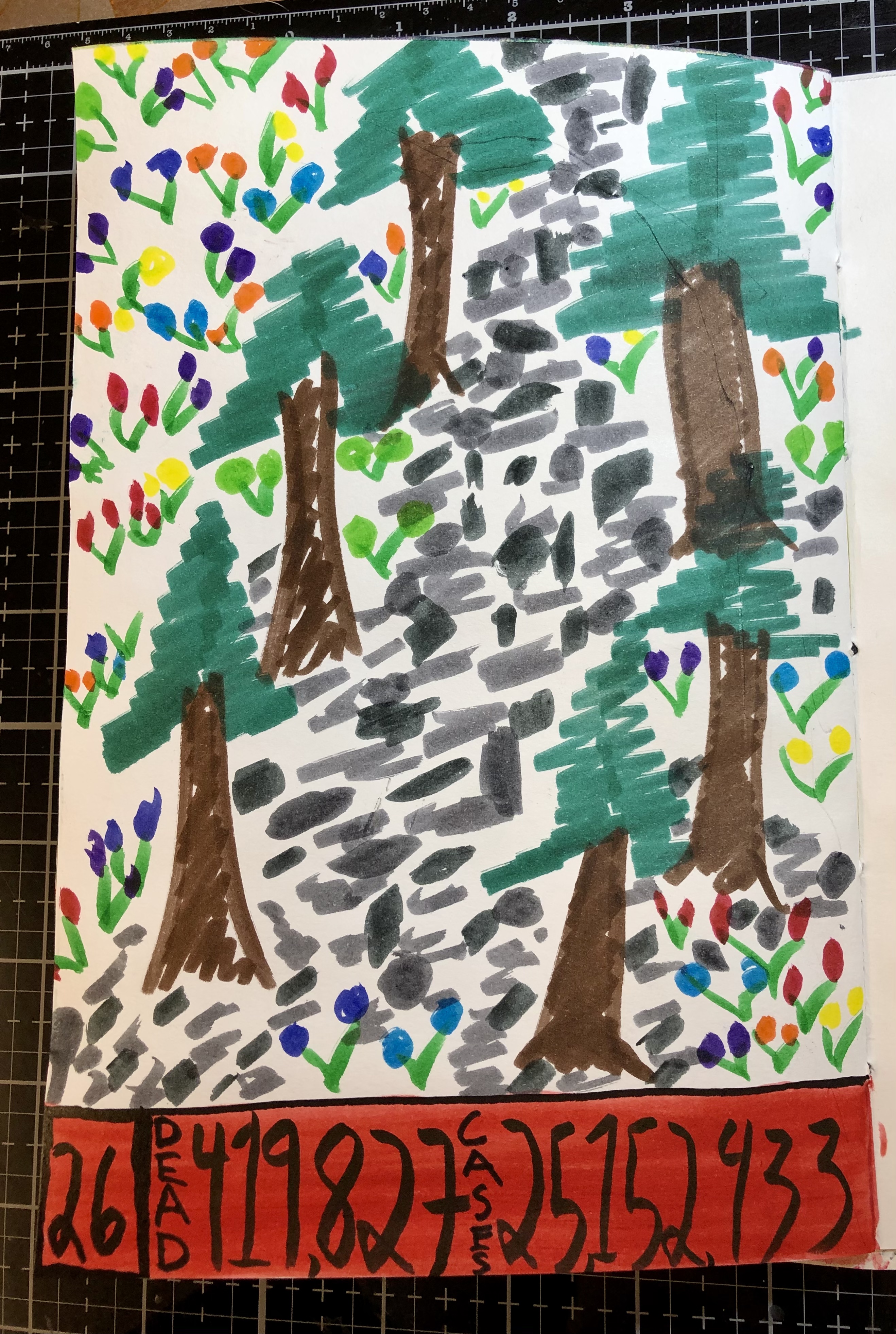 It turns out that I'm kind of loving the household calendar / diary!
I even geeked out over it with CK and she noted that she's not seen me this energetic about a tool like this before! We talked about how to leverage using it together, even though I'm the primary owner. I also thought of putting my appointments in it so she has a way to check in on stuff without needing to look at a device.
I got the 2017 tax response package nearly ready. I just want CK to review it at lunch tomorrow. I'll get a return receipt for it this time!
I hope it won't be an icy mess tomorrow after unexpected snow arrived today! Less than a half inch, not enough to make a mess if it freezes.
I also ploughed through finding gaps in my 2018 taxes. CK scanned stuff so tomorrow I'll categorize and give documents good names. Then I'll export my details and get it all uploaded. Then we can figure out what's missing.
Now to keep this energy going!
Journal page celebrating a garden in my Animal Crossing New Horizons game. Playing with markers and growing confidence with quick sketches. I'm pleased with the trees.