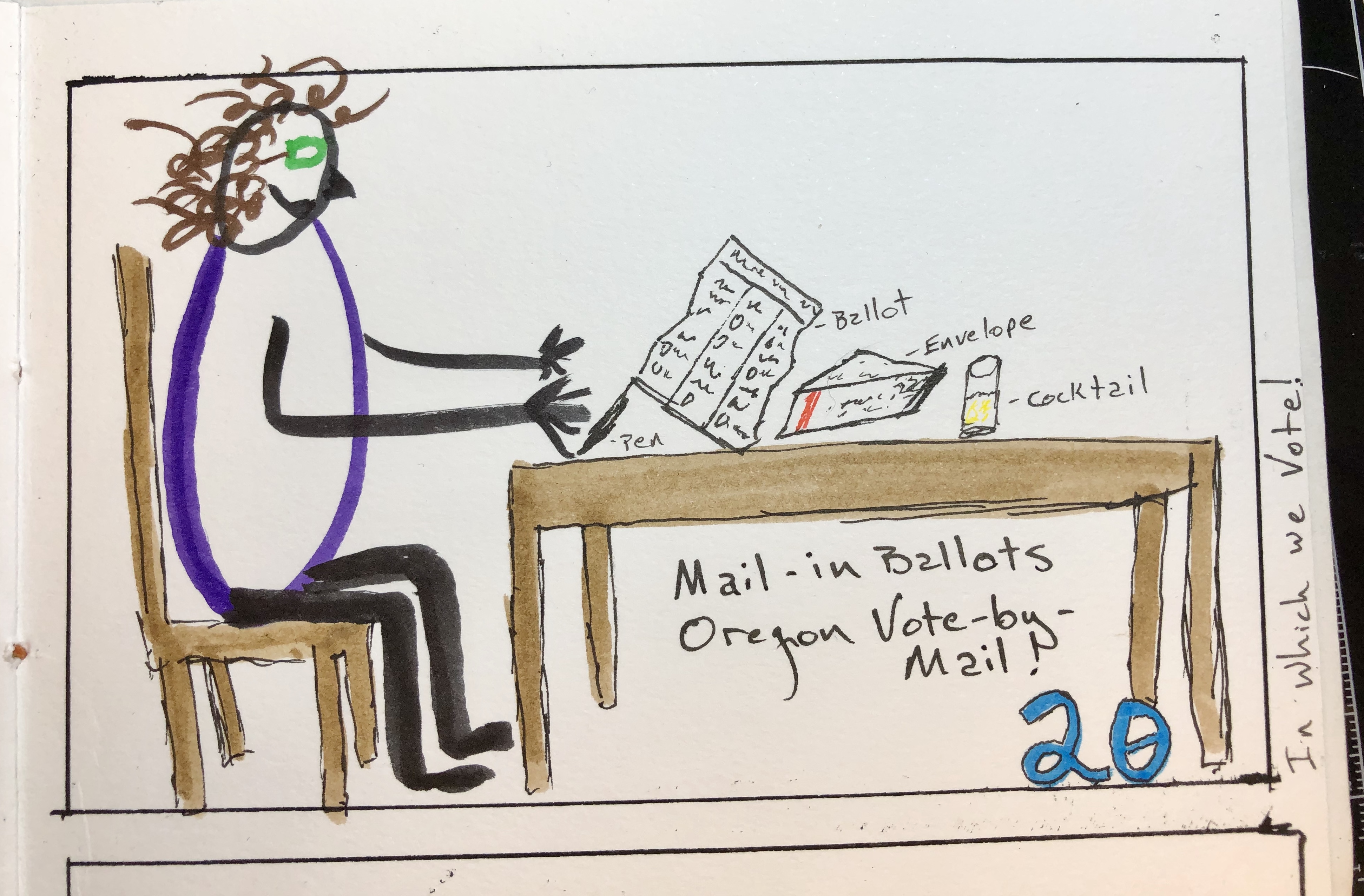 Smoke cleared and just as my allergies recovered from that, Autumn arrived with its associated increase in mold allergens and all the tress are dropping leaves. I've had something of a permanent headache for several days to go with my increased sneezing.
Despite being exhausted, I've not been getting to be until nearly 1am most nights. I developed night owl tendencies in early childhood and they reassert dominance in my life pretty quickly and I've never been able to become an "early bird" kind of person.
I feel conflicted about napping during the day. The small, more legitimate concern, is that I'll throw off my ability to go to sleep later. The inaccurate, but larger worry is that I'm not getting enough done.
There's a long list of yard things that need doing. There's a long list of home repairs. There's the task of sorting and reducing stuff. There's paperwork to follow up on. There's stuff to mail out. There's day-to-day chores to keep the house pleasant. There's overdue chores we can't quite seem to get to.
All of that hangs there and I feel like I'm a terrible person for needing so much rest. Then it all burbles up at 2300 and I try to think of how many chores I can get done before my brain allows me to go to bed.
Which is why I finally took a nap for much of the afternoon. My headache felt better. The feeling of crushing dread was slightly reduced by laying under the weighted blanket for a couple of hours. I made us school lunch dinner with salads and homemade lemon tahini salad dressing, that was the fancy bit.
This meant I had the energy to sit down with CK tonight and vote. I love that we really sit down together and raise questions together, go read things and make sure we understand them together. She's even been making an estimate on the potential financial impact of any property tax related measures. I'll go drop them off in person tomorrow, despite it being early enough to mail them in.