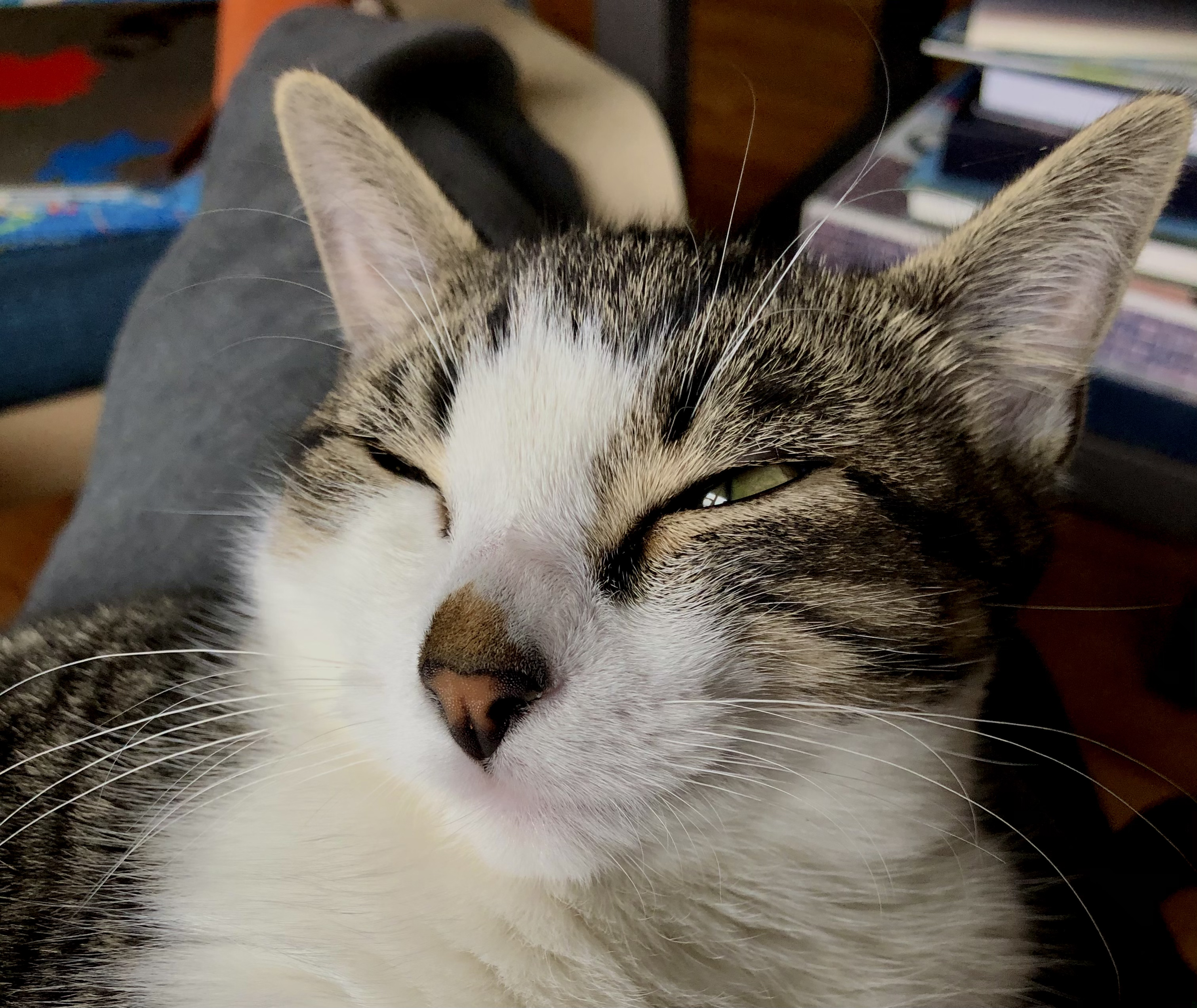 CK has been experiencing surface numbness in her side, neck, arm, hand and hip. Can't feel water temperature correctly and has some pain.
We don't think it's anything life threatening, but it's still freaking me out somewhat. I really want CK to finally go see our physical therapist because I feel out of my depth to help with massage and traction.
She notes, "Not while there's COVID."
I spent 30 minutes angry-cleaning dishes as I couldn't stop crying. This happened late last night too, the tears just falling uncontrollably. I hate all of this pandemic life we're living.
I hate the panic I feel if I don't leave the house with my full respirator mask. I hate that we need to wear masks of any kind. I hate that people pull them off outdoors even though there are people around them. I hate that people won't wear masks at all.
I hate that they're not running drive-thru vaccine clinics 24x7. I hate that we don't even know when we can get vaccinated. I hate that there aren't enough vaccines. I hate that we're still having shortages of PPE and equipment like pipettes to do better testing.
I hate not feeling safe in this way. I hate takeaway and not dining out. I hate that they're trying to open up dining again.
I hate feeling exhausted by the thought of going into a store. I hate that being in a store is an exercise in anxiety. I hate not ever feeling safe to just dash up to the market to get something because i changed my mind about dinner.
I hate this.
I want to stand on the beach and hear nothing but waves and gulls. When I am damp and chilled to the bone I want to go into a cozy restaurant to have tea and pastries and french fries.
I want to hug people besides CK again and I'm not a hugger.
Ursa is sitting on my lap purring as I write this. Thank goodness for his sweetness.
I'm also enormously grateful for the beloved friend who offered to go to Costco for us. Since I had a panic attack and flashback in Costco last year, it's made it more tiring to go to than it already had been. I broke down in tears for the first time today when I got a text asking if it would help. At least those were a break of gratitude tears.