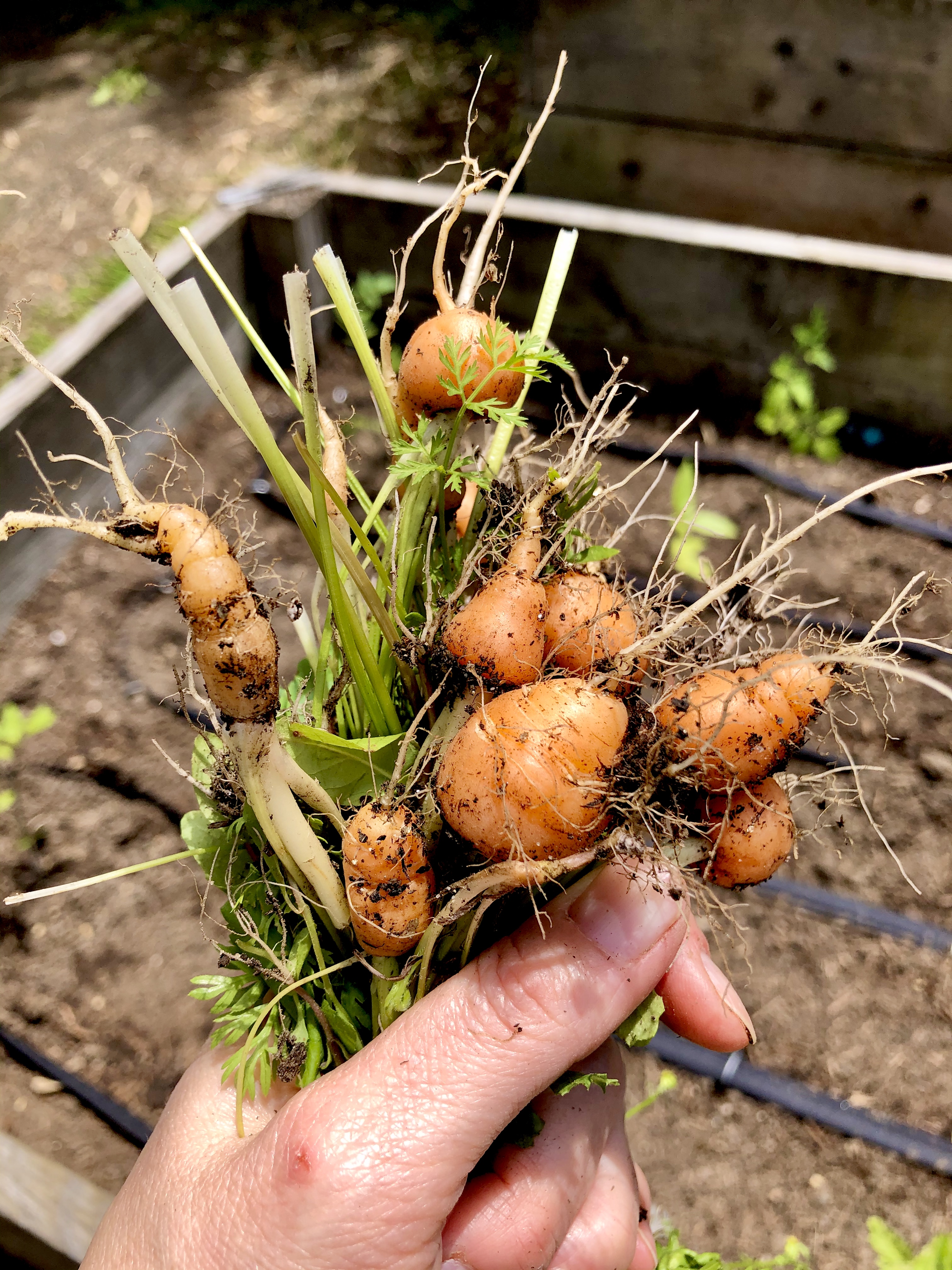 This month. What the fuck.
Yesterday CK found out some deeply troubling news about someone who'd once been a roommate and close friend. She's trying to process it, but it is a case where there is no answer that makes sense.
There are some things humans do that are incomprehensible to those of us who live our lives from compassion, curiosity, and ethics driven from our belief in the interconnectedness of all beings.
I'm glad it's over. Not that July can't bring awful things, but at least we're now halfway through this terrible year.
I'm grateful for baby carrots eaten from the garden. Thinning out the planting is tasty at this stage.