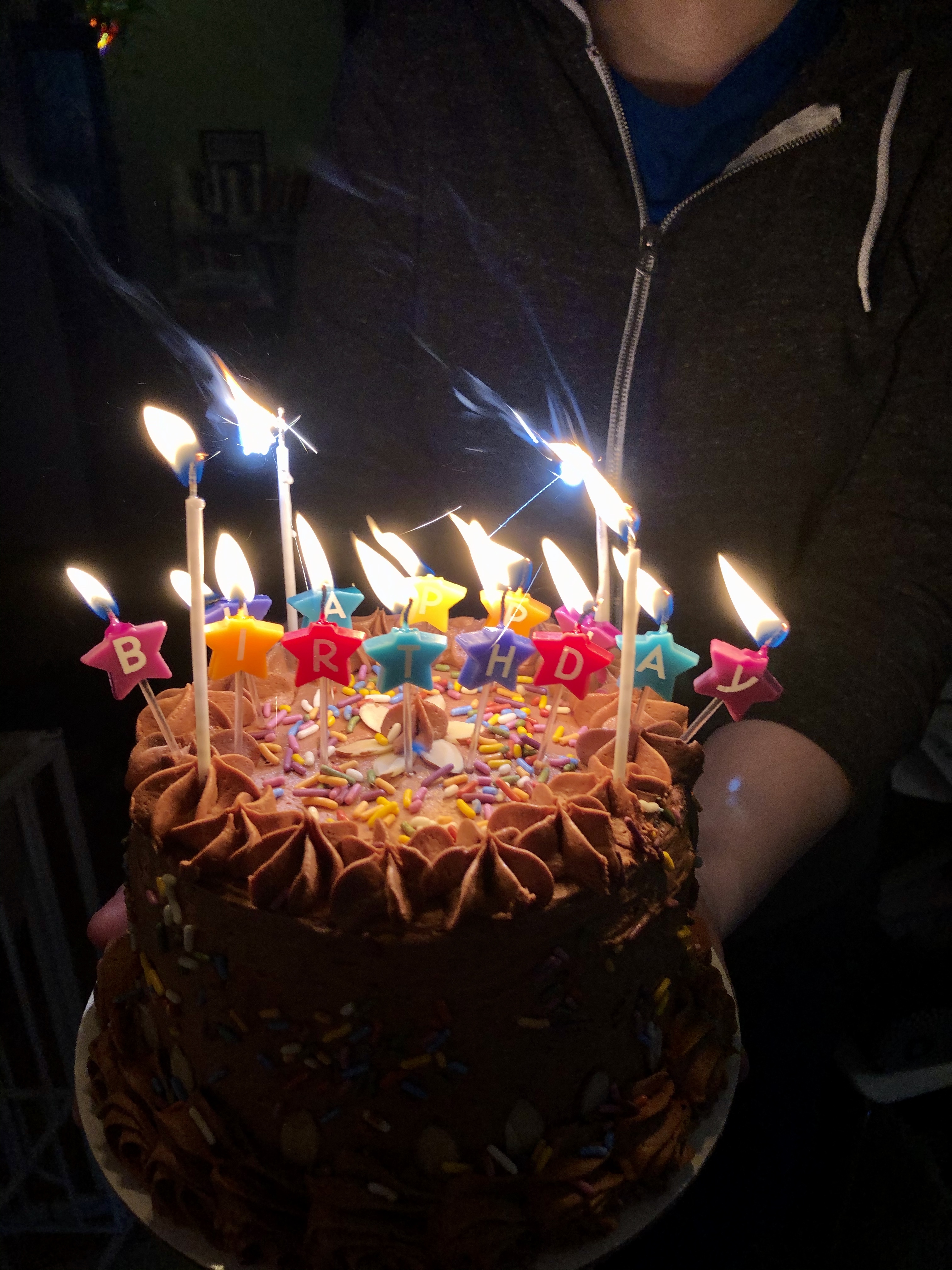 CK turned 40 today. She had a really good day and I'm feeling good about my part in making that happen.
She once mentioned treasure hunts, so I hid gifts around the house at different times of day. Starting with a cool card stashed by her glasses late last night that she found first thing when she got up!
I made another by-request dinner. We had a cake from a special bakery that supports people with brain injuries. We just hung out today, she did whatever she felt like. We had some friends come by an online hangout too.
I'm really grateful we managed a happy day given how truly hard the world is right now.