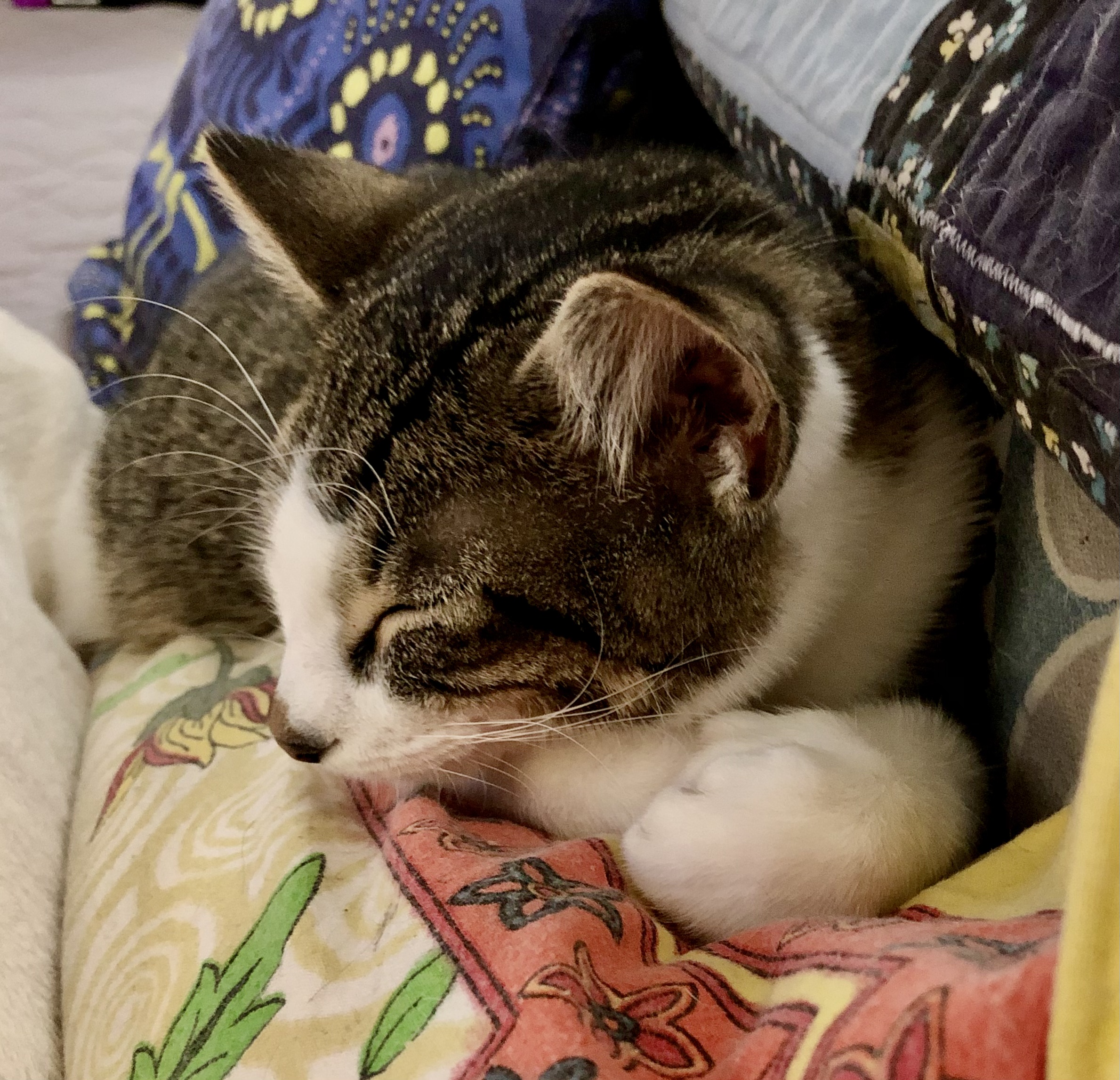 I marvel sometimes at the way I get stuck at a title for a post. If I don't will myself to just start writing and sort it later, I'll just stare at the field for the title for many long minutes, painfully aware of the time ticking on by. I'm getting better, speedier at noticing my stuckness and moving to just writing.
Today we survived expanding our bubble! More tests being run on CK's fluids. I got to go to a special bakery and get treats for CK and our friend J, who didn't get treats on Monday and have PT for my neck.
It was a really busy day, but I allowed myself to lie on the bed with Bertie, under the weighted blanket, dozily listening to an audio performance of The A.B.C. Murders with an ice pack on my neck after my appointment.
I've succeeded in doing some chores each weekday this week, giving me more weekend time with CK! I'm hoping I can keep this up, maybe making a little chore time on the weekend for sorting and getting rid of stuff.
I'm working hard to just be glad I'm figuring out how to coordinate all the chores and the work I'm still doing. Sometimes I get down thinking how I feel like, at 51, I should have already learned all of this stuff a long time ago.
I morbidly joked this week, mostly in reference to CK possibly having some kind of autoimmune disorder, that childhood trauma is the "gift" that keeps on giving. It leaves us prone to all kinds of physical and mental illness and it may have hampered our access to life skills. There's so much assumption in the world about what people are taught at home when so many of us didn't have functioning adults parenting us.
Our parents didn't model home ownership or making a budget. There's so much we're learning.