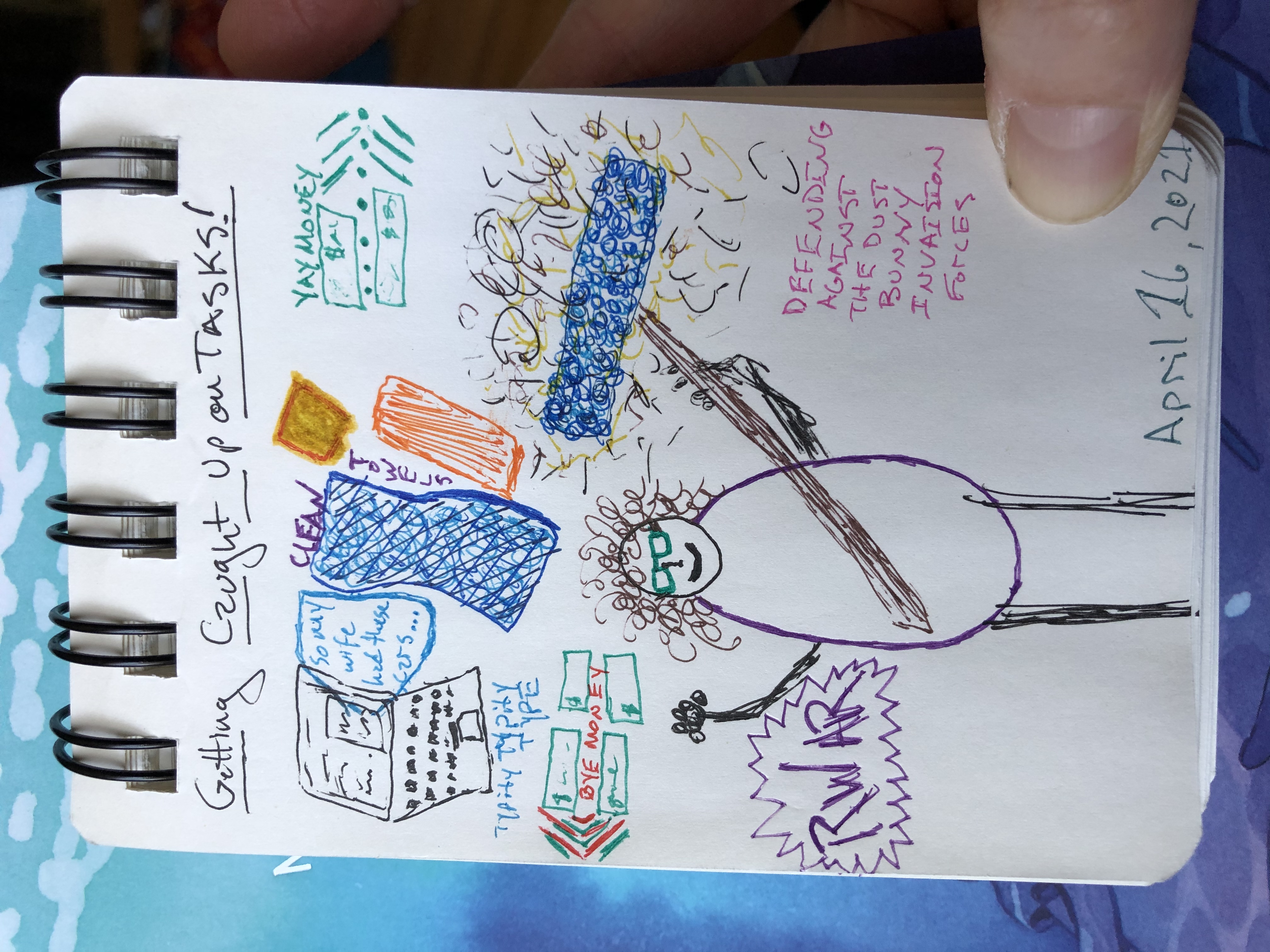 Attended an awesome session online today about using comics as a form of personal diary. Mari Naomi, an artist I've come to appreciate, shared how she uses this approach.
She draws one each morning, taking no more than 10 minutes. She uses something from the previous day as inspiration. She showed us a bunch of things she's drawn and then we all drew together!
Nearly 300 people of all descriptions drawing from the same prompt together! Definitely a win for pandemic technology hacks.
The Believer magazine has been facilitating these, they call it Friday Night Comics. Today's experience is likely to turn me into a subscriber.