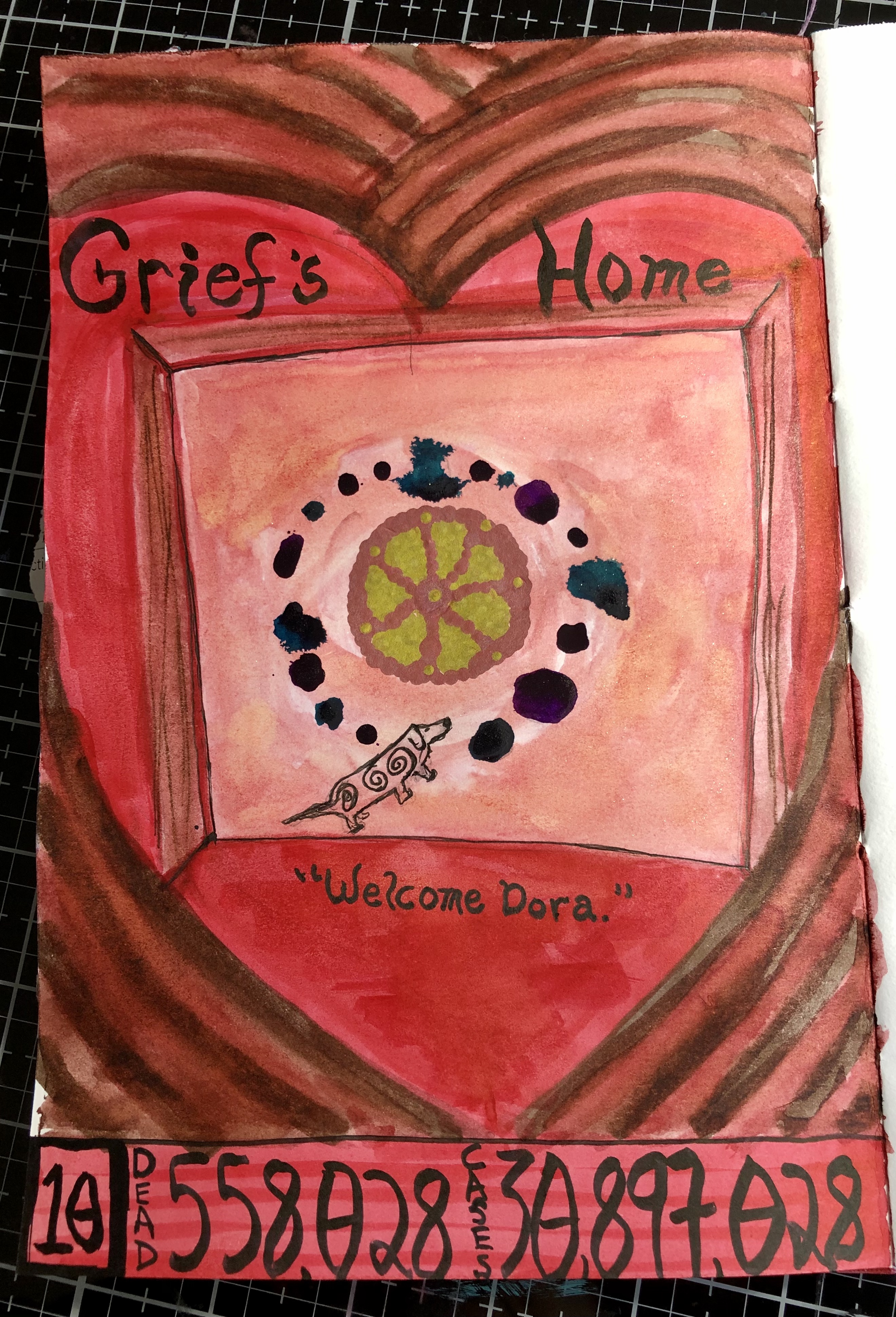 Since my Bedside Yoga training retreat in late 2018 I've been thinking about grief living in a room in the heart. All grief comes into this tiny room, large at first and new. It takes a while, but slowly the edges of the grief become less sharp. The grief grows smaller, possibly fainter.
Each time a new grief enters the room, looming and crashing and heavy and sharp and hard, it awakens all the grief that's come before.
The old welcomes the new. The integration continues.
I tried making art about this the past couple of days.
Not teaching the next two days. Catching up on rest, chores, and email instead.
Grieving.
Losing three companion animals in 10 months while trying to survive a pandemic and planning to leave the country while your sewer needs repairs and your wife has a mystery autoimmune disorder is too much.