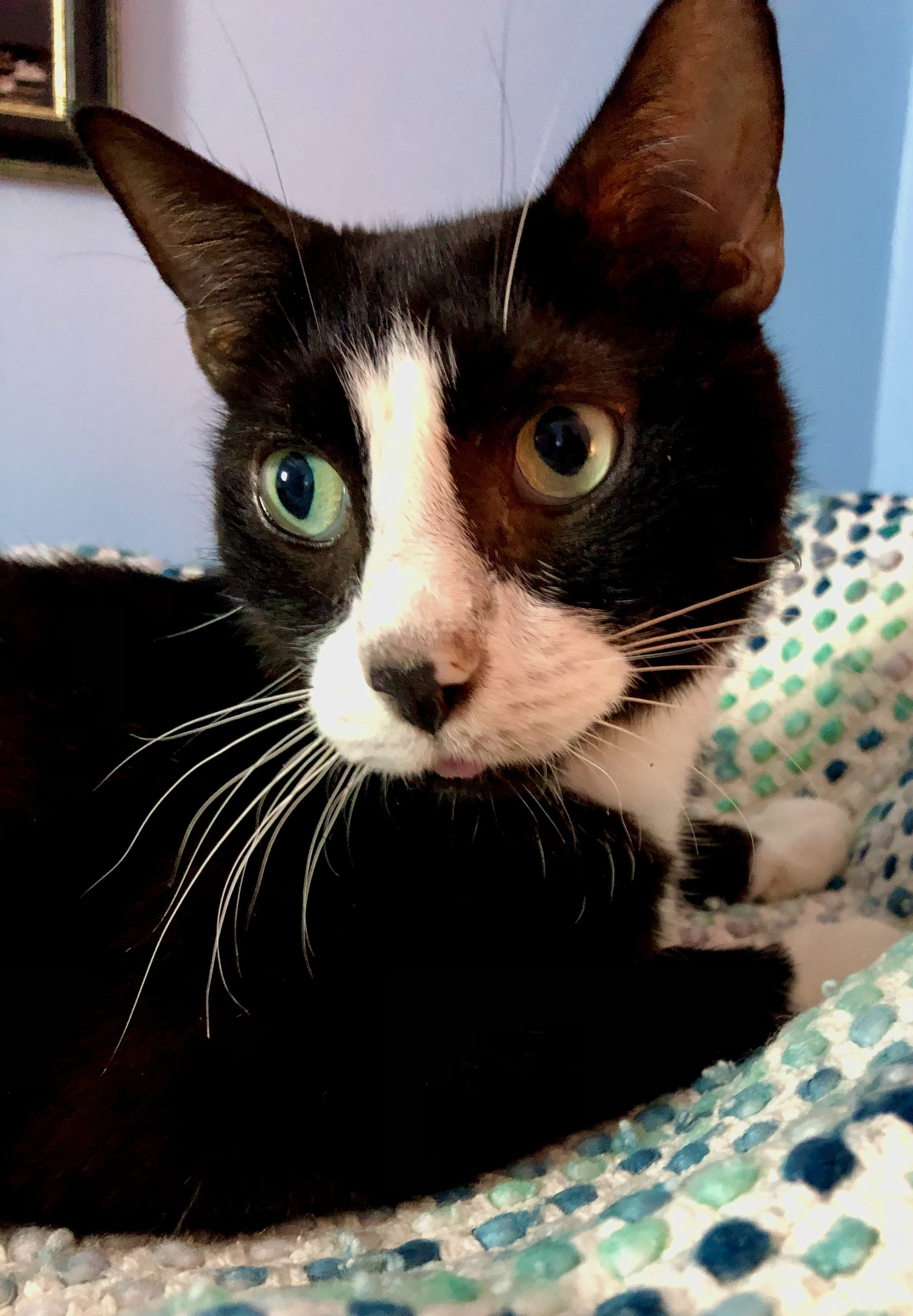 Just realizing I totally forgot to post last night. No shame. I was really wrung out Sunday.
I was also worried about Obie. He'd been eating less and less on Friday and Saturday. On Sunday her barely at at all, not even pure kitten paté.
This morning he peed in front of CK in Bertie's old, beat up dog bed. When she tried to interrupt him her fell over to his side. He kept urinating, soiling his belly and feet. He then crouched on what's left of the sofa, not bothering to clean himself.
He was uninterested in food, wanting only you drink a little water. He would stretch out and his breathing was labored. It broke my heart a little when he'd occasionally make these small, rhythmic grunts.
Our excellent vet changed her afternoon schedule and got him in at 4:30. I, in my respirator with another mask over it, stayed with him. He was very peaceful, even on the short ride to the vet.
We thought through options and the risk to CK with the surging COVID rates right now. My going alone felt like the best decision, regardless how terrible.
I thought he was rallying again.
When I brought the new kitten home Obie took to him very quickly. Grooming him, playing a little. He let the kitten eat his food and play with his tail. He let the kitten into his treasure box of Good Trash.
Obie started to jump back up on the kitchen island again because the kitten food was so tasty. I was getting him to eat the medicated food for his urinary issue. He was lively and I got a couple more naps in with him too.
We feel like he got the kitten trained and then he was done.
I'm so glad I took a nap with Obie on Sunday.