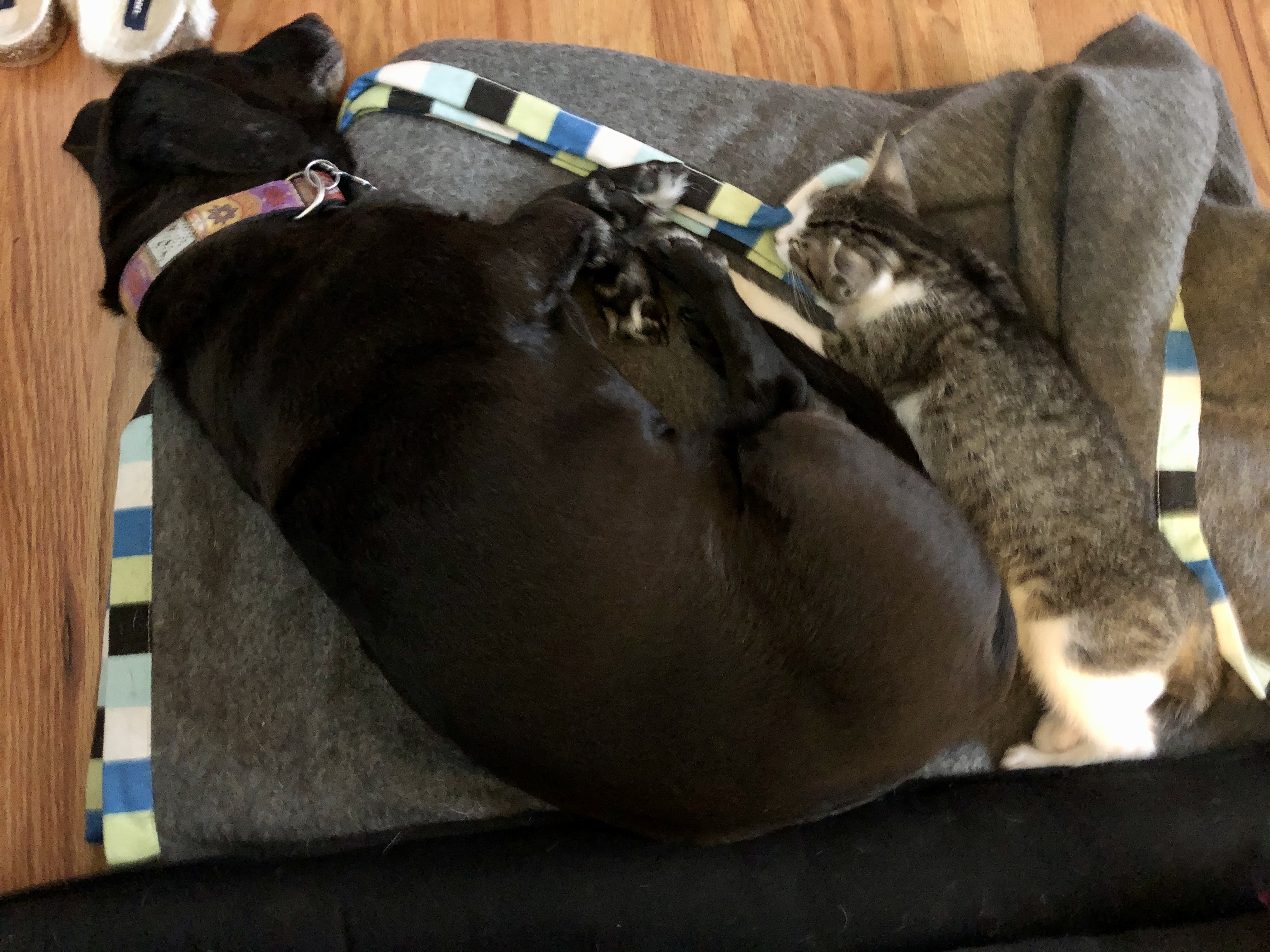 This morning the kitten flipped himself through the stairwell rails and dropped several feet onto the hardwood stairs. He then ran into the basement and hid while growling.
I thought I would throw up when I realized what happened.
Brow and I both ran down the stairs. Bertie fell down part of the steps he was rushing. He fell again coming up because he was worried.
I felt this terrible shame that is failed to keep the kitten safe. Certain CK would get angry that I wasn't careful.
Ursa seems fine. CK wasn't mad, she reminded me that he's inadvertently knocked himself off the bed twice.
She got why I felt so bad.
Power went out again too. This led to pizza for dinner.
Still feeling sad and demoralized. My students shared today that most of them are feeling the same.
Today the kitten slept with Dora, which was pretty great.