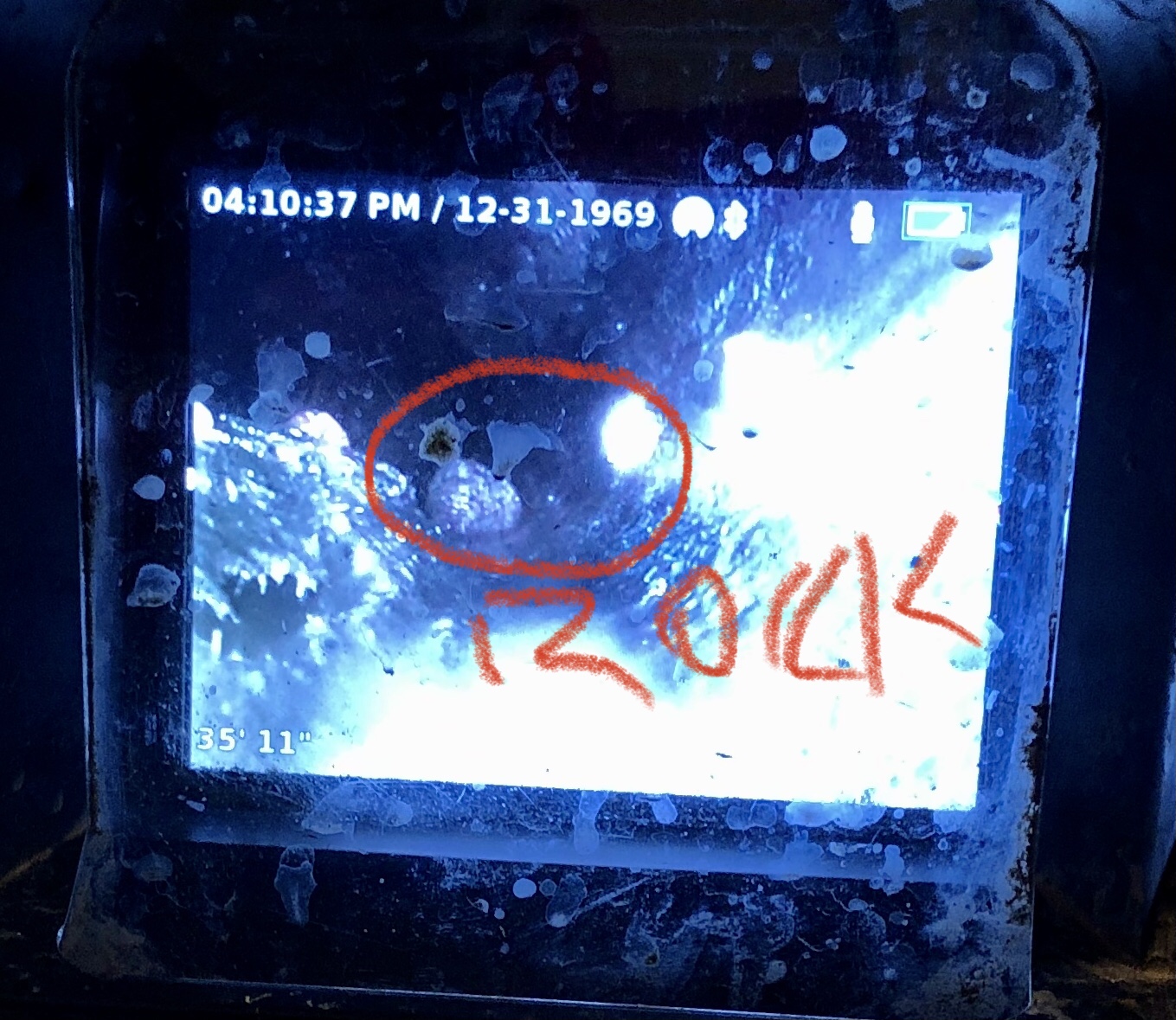 The water is flowing!
We also have rocks in the sewer line and STILL have Orangeburg pipe. I'm going looking for all three paperwork when we bought the house as I had thought the company that did work was to have replaced all of this no longer code plumbing.
I might be wrong, but it is still a mess that will be very expensive to have resolved.
There was a moment today when I was discussing how not to have a portapotty in our driveway!
"I'm a nearly 52 year old woman and I'm not going outside to pee at 3am."
What we're doing in the meantime is not flushing any toilet paper. Something that is standard in other parts of the world, Mexico being one place. I was making a couple signs to help us remember.
Ugh.
I spent some time being angry at the way we couldn't stop the prior owners from going with an excavation company with a lower bid. I'm mad because we didn't take the time and expense to have the line rescoped after the work to be sure it was all correct; this might have been caught especially if they were to have replaced all the Orangeburg pipe.
Onto bids.
I'm also tired of airing our house for 2 hours, getting cold.
Yesterday we got emails to get vaccines, Pfizer one. Today we got emails saying it was a mistake, but they we're trying to make it work. I'm not certain our doctor wants us to get this one, especially CK with the neuropathy we don't know more about yet.