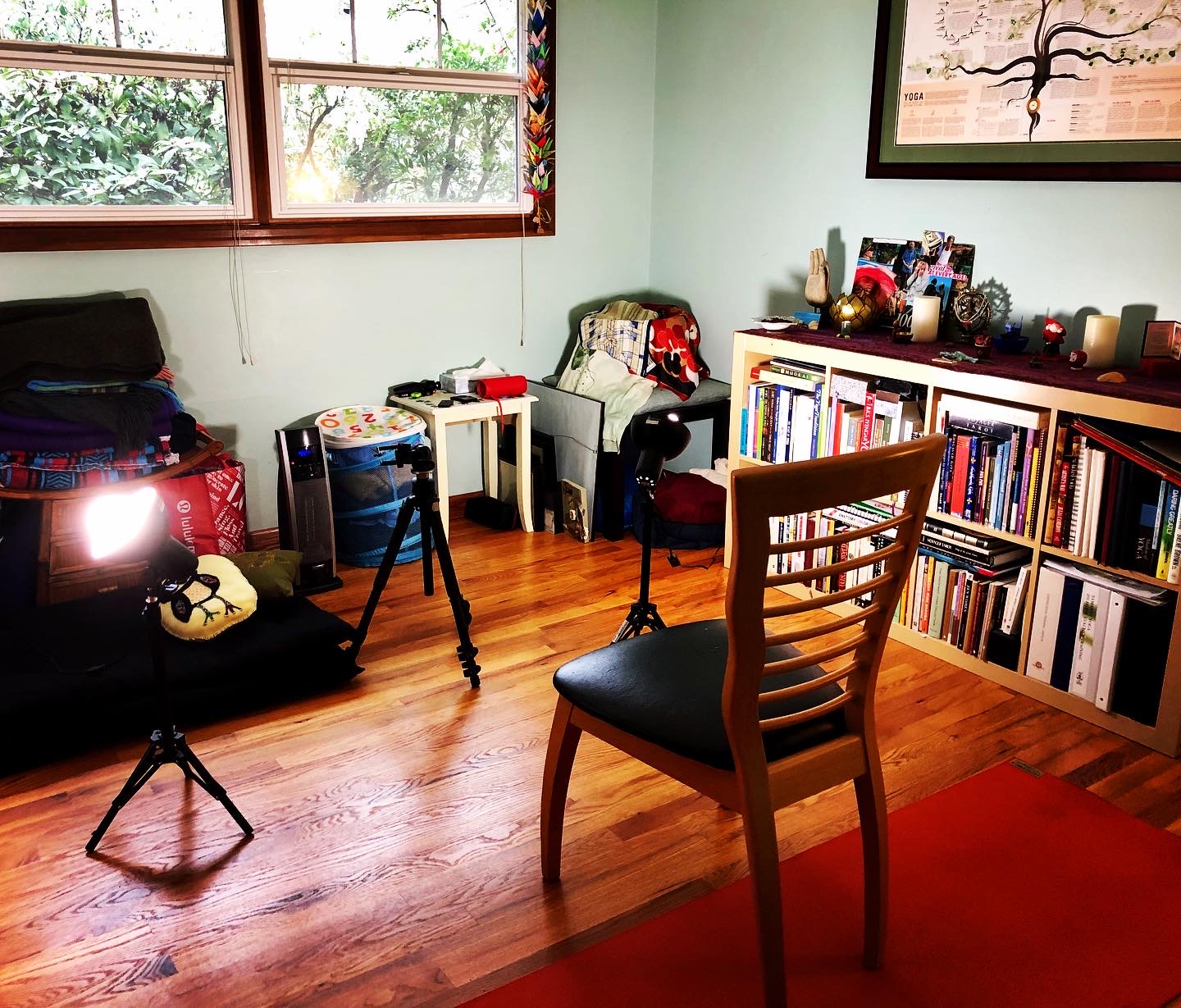 Had some unexpected, positive news today. Something that connects to the work I've been doing to promote my Aging into Vitality practice, an invitation to connect with a professional, medical group for "Lifestyle Medicine"!
I also had 14 people, at least, come to online chair yoga today! I upgraded to the pro account and we now have plenty of time for people to say hello and connect. I'm excited to get this all going despite being fixated about how I look on camera.
These things helped keep my mood up, and I'm so grateful as it is hard not to get down. Between thoughts of my Mother & family and watching the infection & death rates climb, it can feel heavy. After doing some cleaning I finally took a short nap with the dogs on the sofa, I can't make it through most days without a nap.

Am I doing enough to protect us? Am I keeping well or collapsing? I worry about this most times I take a nap. What will the new normal be?