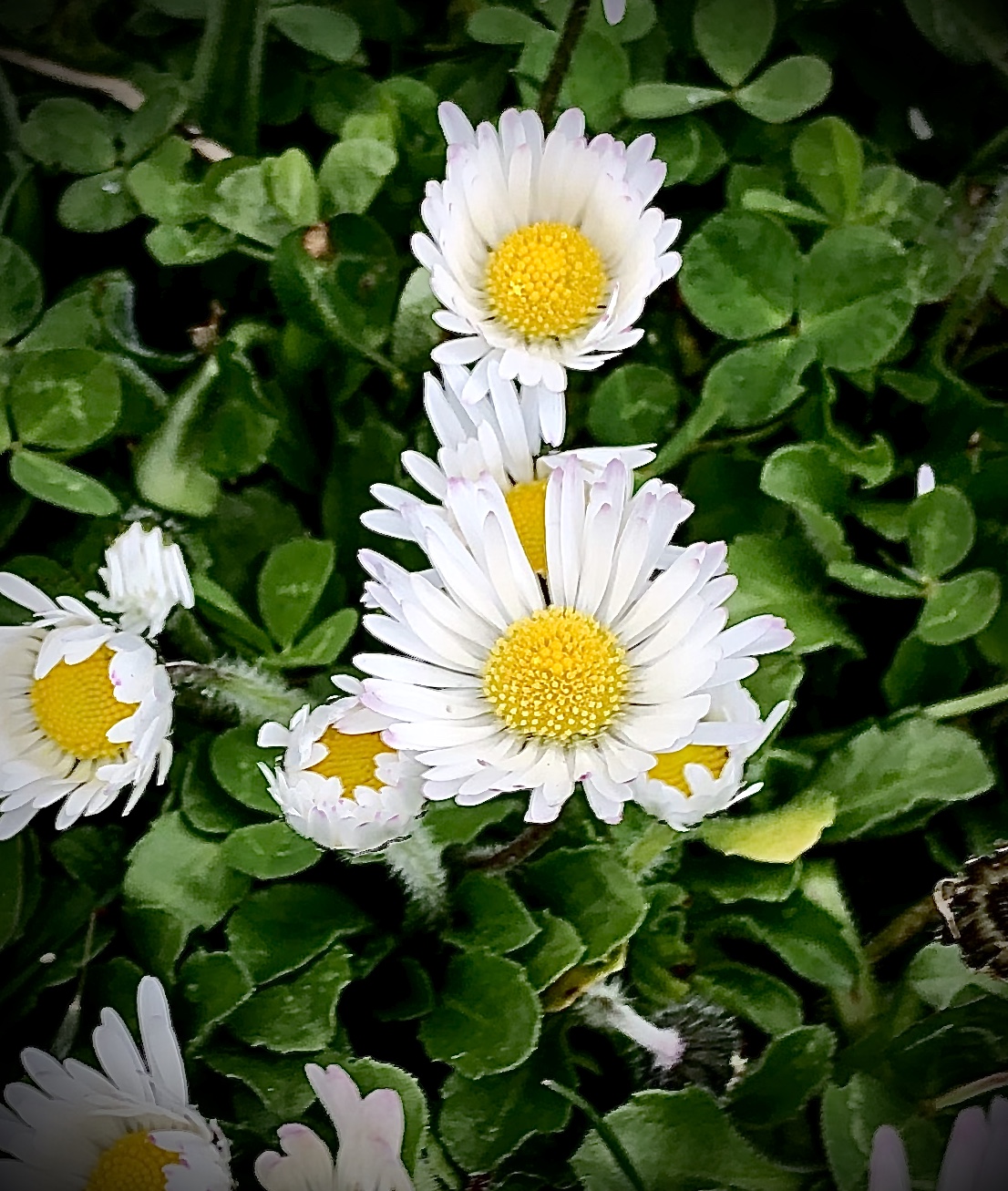 Scattered in clover.
Yellow faces gazing upward.
White petals unfurl.
Haiku turns us inward, teaches us to see tiny details deeply. Teaches us to pay attention. I return to it to get the pathways of poetry writing reconnected.
I started new medication to help with my anxiety; the stuff that arises out of my own special Rejection Sensitive Dysphoria. I think it's helping, although it is honestly hard to tell as I feel anxious and down.
CK and I water talking about people who keep saying online how they have so this free time now. We consider that some folks have lost jobs, which accounts for it. Some folks just were always out?
In theory I should have more since I'm not driving around, running errands, etc. I don't have more time. It might be that the time is going to keeping myself grounded, which doesn't leave me free time.
It doesn't feel like abundance this time. I need to use it to stay functional. If it were truly free time, perhaps then I might be using it to tackle more projects.