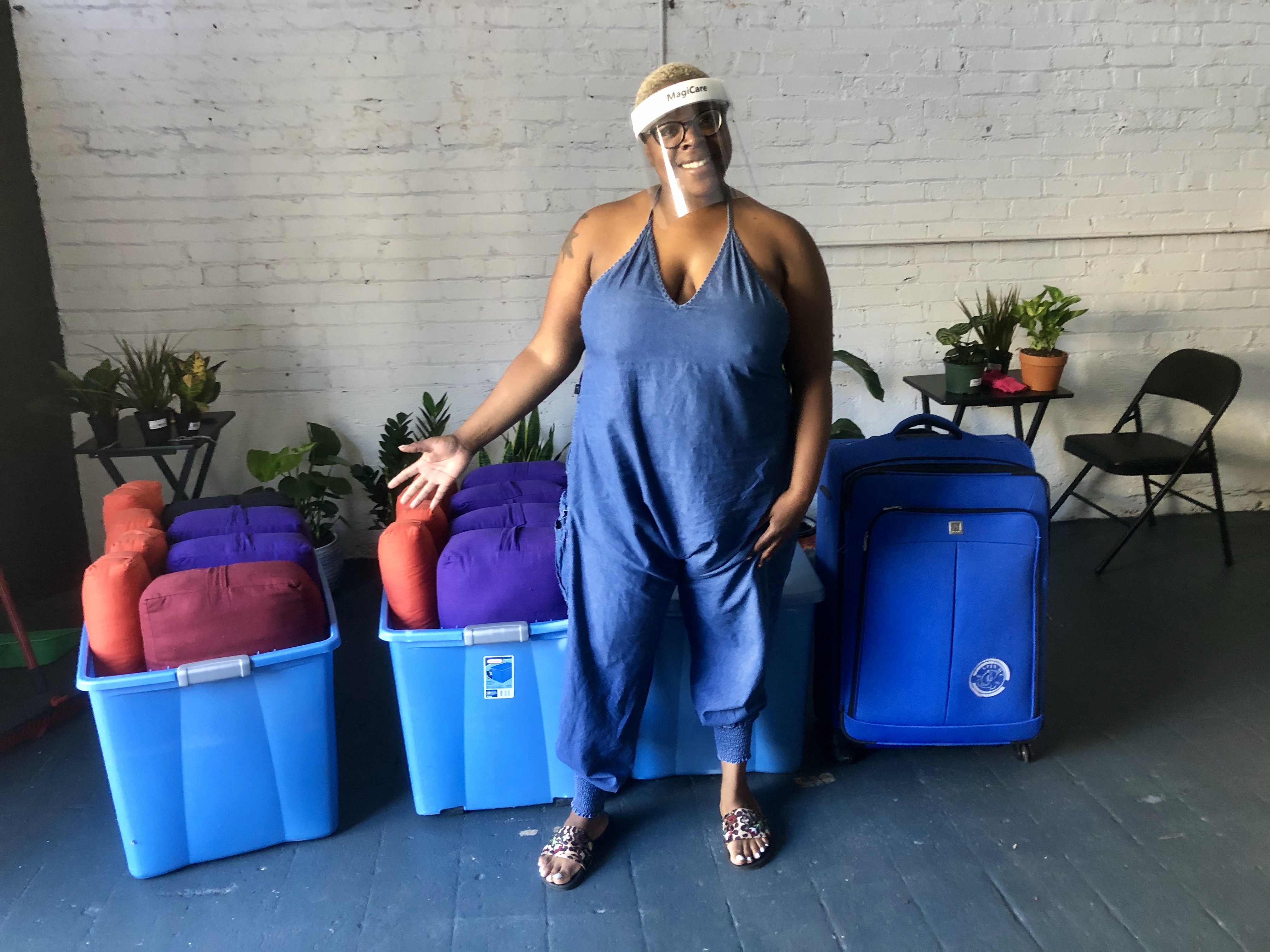 When I got my teaching certificate I had a dream of becoming a "yoga studio on demand". I could show up anywhere within driving distance and set up a class with props for 10.
After leaving tech I expanded my inventory. I made a capital investment to purchase bolsters, two types, and more straps. More I could offer Restorative Yoga anywhere.
For a while it was great. I rented dance studios and made them yoga studios for small classes. When those dwindled to the point I was paying to put them on and no one would show up, I stopped.
They props lived in the van, four large Rubbermaid cases and one big suitcase to hold them all, until we needed it. Then they moved to the garage.
Now there's COVID. I won't be teaching in person anywhere for a long time. The props were taking up space now.
Today I sold them a huge discount to the Om Thrive Foundation. The Foundation supports survivors of domestic violence and was created by an amazing Black woman, Day Bibb. The bolsters, blocks, and blankets will be packaged up to be delivered to participants in the program.
I was so happy dropping them off today that I nearly cried.
Getting straps, which can be triggering to domestic abuse survivors (I absolute get this), to students and friends. Ditto for mats.