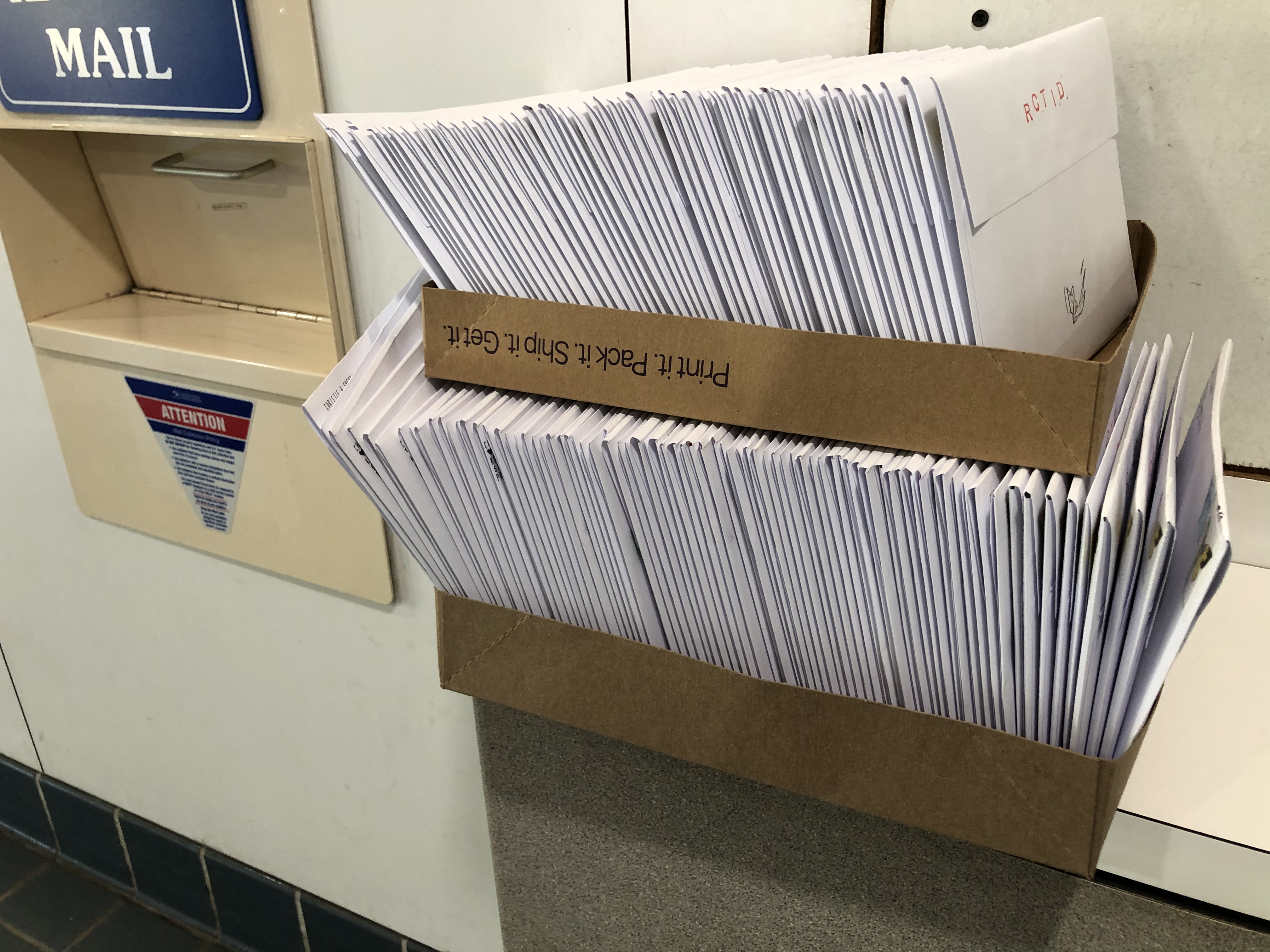 I'm pointedly staying away from social media right now. Tonight someone was killed in Portland during the protests. Tonight a right-wing group met at the Clackamas Town Center and drove into downtown Portland, shooting paintballs at people, spraying mace at people.
In the midst of all of this I'm trying to focus on feeding us simple meals today. Whiles CK napped I took nearly 1000 patches, across nearly 140 separate envelopes, to the post office. I also sent a strap and a handmade eye pillow off to a student who lives in Ohio. That's been waiting on me for a few weeks now. I put some origami cranes in with it too and a note.
We'll get to the hammock tomorrow. CK spent yesterday trying to stay alert and she was more tired and anxious today. I have had the patch and yoga prop mailing hanging over my head for weeks, so getting all that to the post office felt good. I also picked up our mail, checks, birthday cards, and a present from a student were waiting for me!
The anxiety we both felt seeing the convoy of Trump supporters was going through town with guns was pretty high. CK suggested we play a game on the bed; pretend camping. We played Hanabi which is lovely, doesn't need to stay perfectly in place, and is collaborative rather than competitive. It wasn't a total disaster when Bertie jumped up in the middle.
I'm hoping I can make plans for a couple of socially distant walks with friends this week. I'm thinking of making a trip through southeast next week to drop off another set of supplies with a friend and some small gifts for a friend who's not only doing regular compiling of the reporting on the protests in Portland, but has been going through a breakup as well.