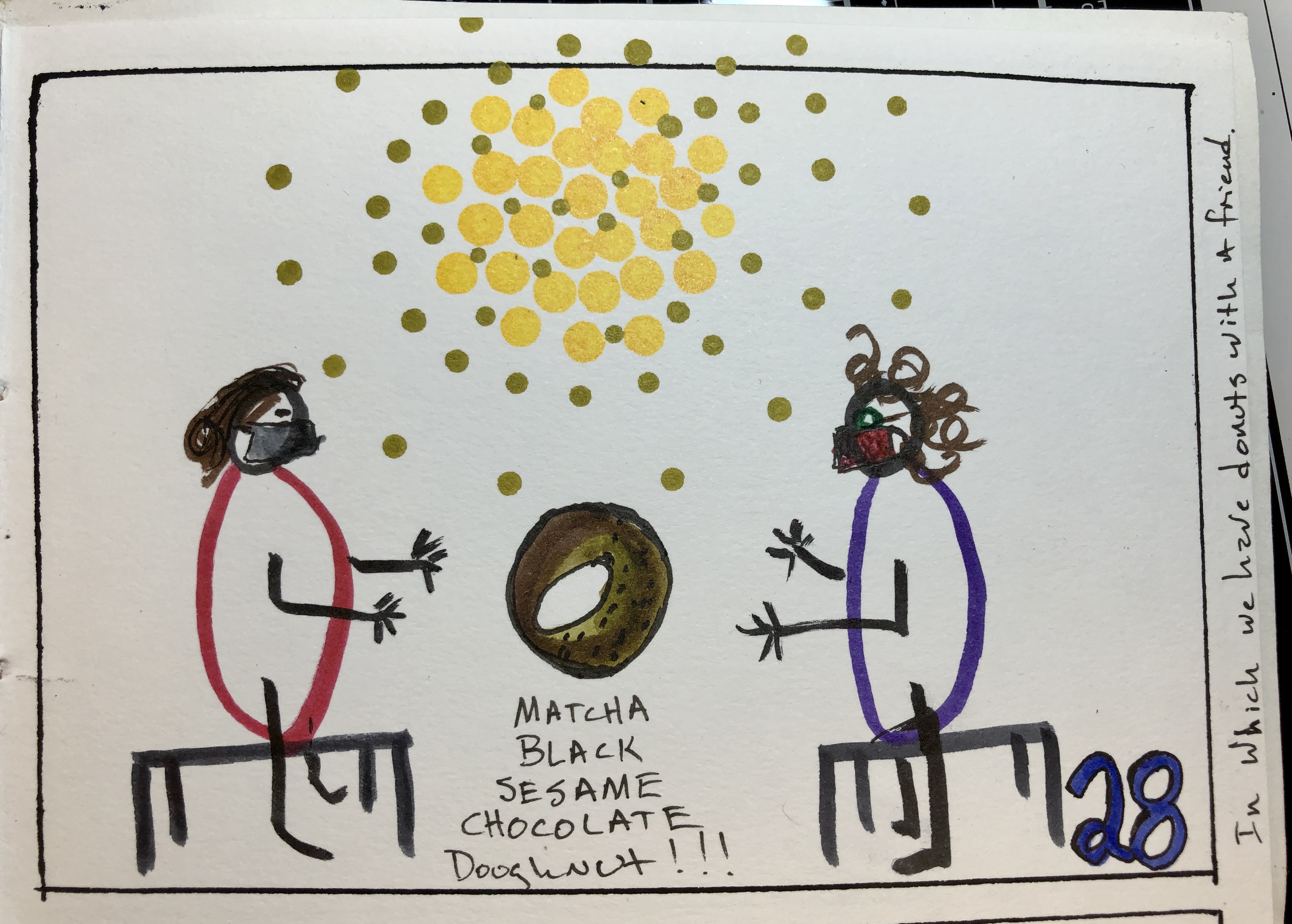 I got to visit a couple of friends today, safely outside of course. I also got to see tiny Ursa Minor who is working his way towards 2 pounds. There were also delicious donuts.
I found out another friend is leaving the state in the next few weeks. I was extra grateful to have suggested the donut date today. It was a sunny, beautiful Autumn day. Perfect to be outside and catch up with a friend.
I'm going to miss being able to do this when the rains start. I'll really have to bundle up on clear days and find reasons to see people outside.
Everyone is in a limbo state of anxiety.
There's all the things I want to do next week, including (hopefully) getting to bring Ursa home and taking a run of toxic materials to the transfer station.
Then there's all the things I'm trying to get done before November 3rd in the event there's civil unrest and general strikes.
It made the donuts extra delicious and I'm feeling especially grateful to have our home.