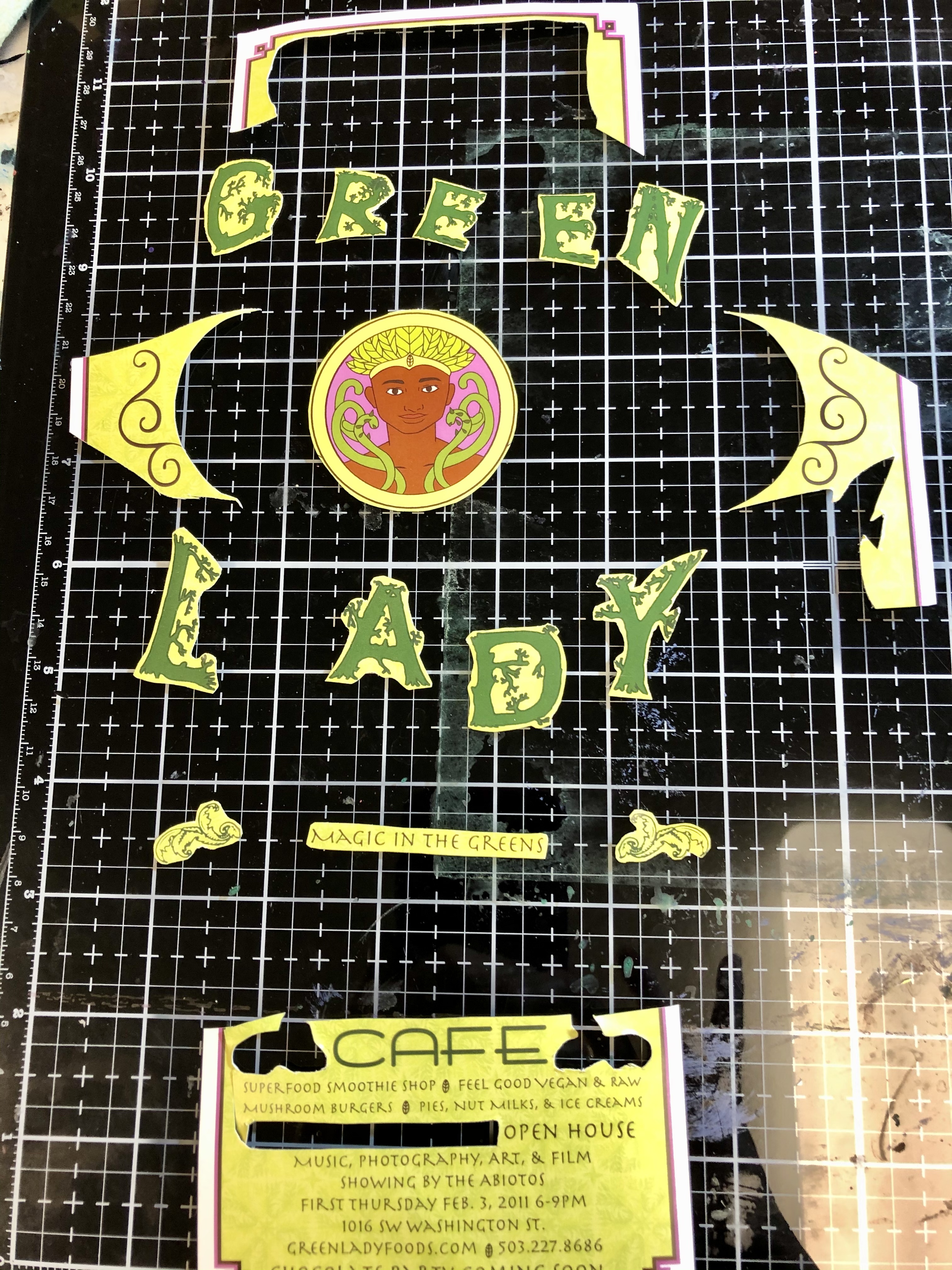 Today I taught one of my Super Soothe workshops, these focus on a warm up, restorative movement and held shapes, then 30 minutes of Yoga Nidra, a guided meditation. I've offered several of these over the years, especially for the Winter Solstice.
This year it was online. Like everything else. I foresee many online workshops next year, so teaching 2 at the end of this year helps me plan for how to do these better going forward.
Now for a couple of weeks off. CK and I are going to work on taxes, sending out some holiday gifts, delivering some gifts to friends & family in town, and house chores. We're also planning to make art, play games, watch movies, and play with the kitten.
Tomorrow I'm going to suggest we work on a rough daily schedule to give us both some structure. While she's on-call next week and kind of working, she's not expected to do many of the usual tasks that fall to the primary on-call person. We'll both be off for a while together.
I included a "process" shot from a greeting card I'm making for the Reddit card exchange. Showing the way I deconstruct things like advertising postcards to remove elements for my collage.