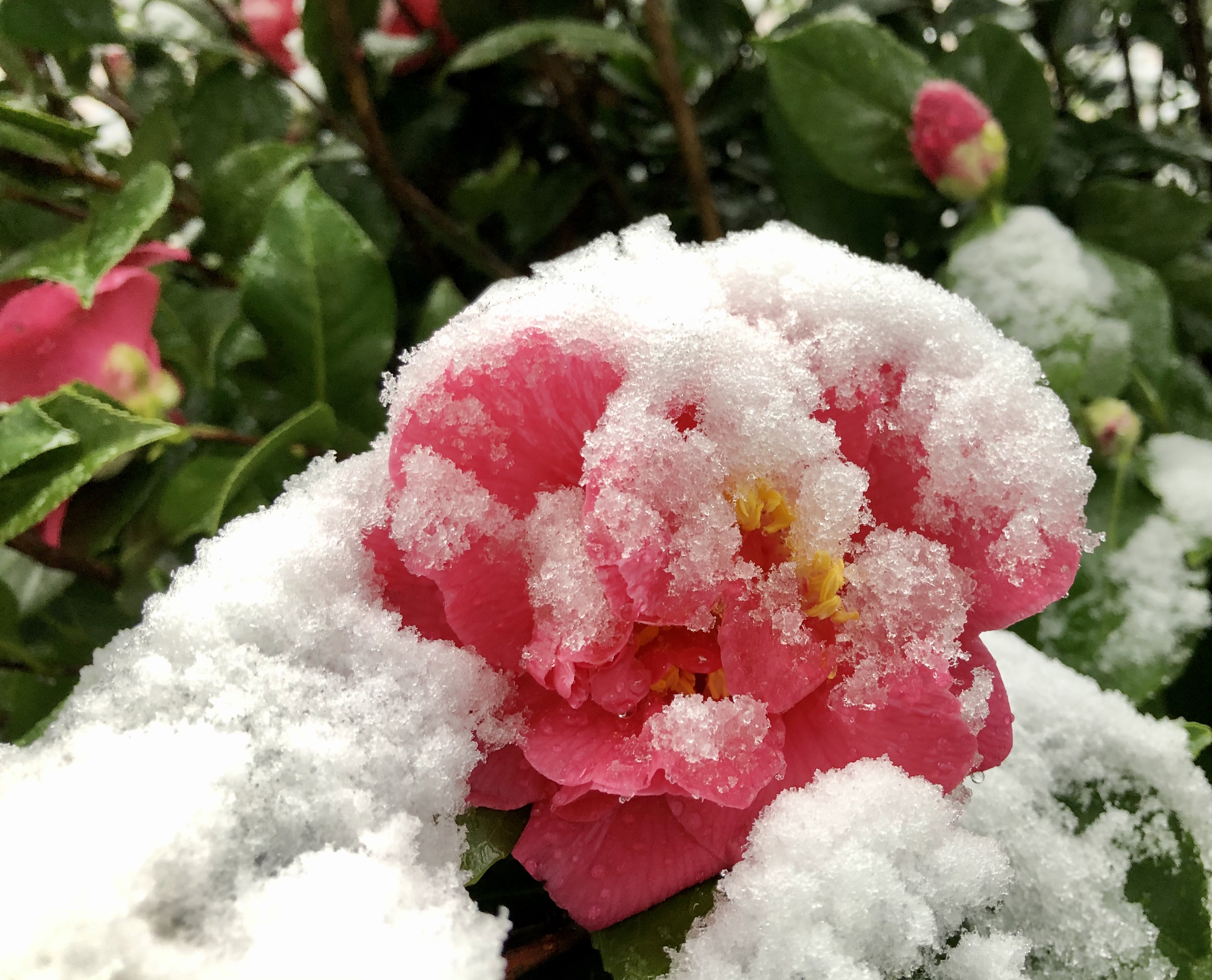 The first day of not really going anywhere. We're discussing a plan for monitoring for any sign of fever. Noting holes in my long stock up of long-storing food items.
I woke up early, needing to pee, and was surprised at the brightness of the room in the predawn. Then I noticed the snow.
I returned to my warm bed, in a house with a furnace programmed to come on when we rise and well stocked with food and medicines, and thought about the houseless women who sit just inside the community center I teach at. They keep not-quite warm, dry, and safe. There are toilets.

Yesterday the centers and libraries all closed. Warming shelters closed for the spring. Where did people go?
My Mother and I were briefly houseless when I was four after she was fired from her job. She blamed me for it. We went to live with my aunt and her two kids. My Mother also was in a car accident during this time which extended our time there.
It was a terrifying time in which I learned that no one in my family was on my side. None of the adults, therefore neither of my cousins by extension. I gained tremendous shame around money, a terror of being without a home, and a fear of "rocking the boat".
This experience is one I'm currently integrating in therapy. I'm wondering if I'll be going to my session on Tuesday. I don't want to take a break, I want to keep taking care of it and getting past the way it undermines everything I think about money.
I'd meant to text more people and connect over teleconferencing with friends. Instead I tried not to fret too much, nor read a lot of news.