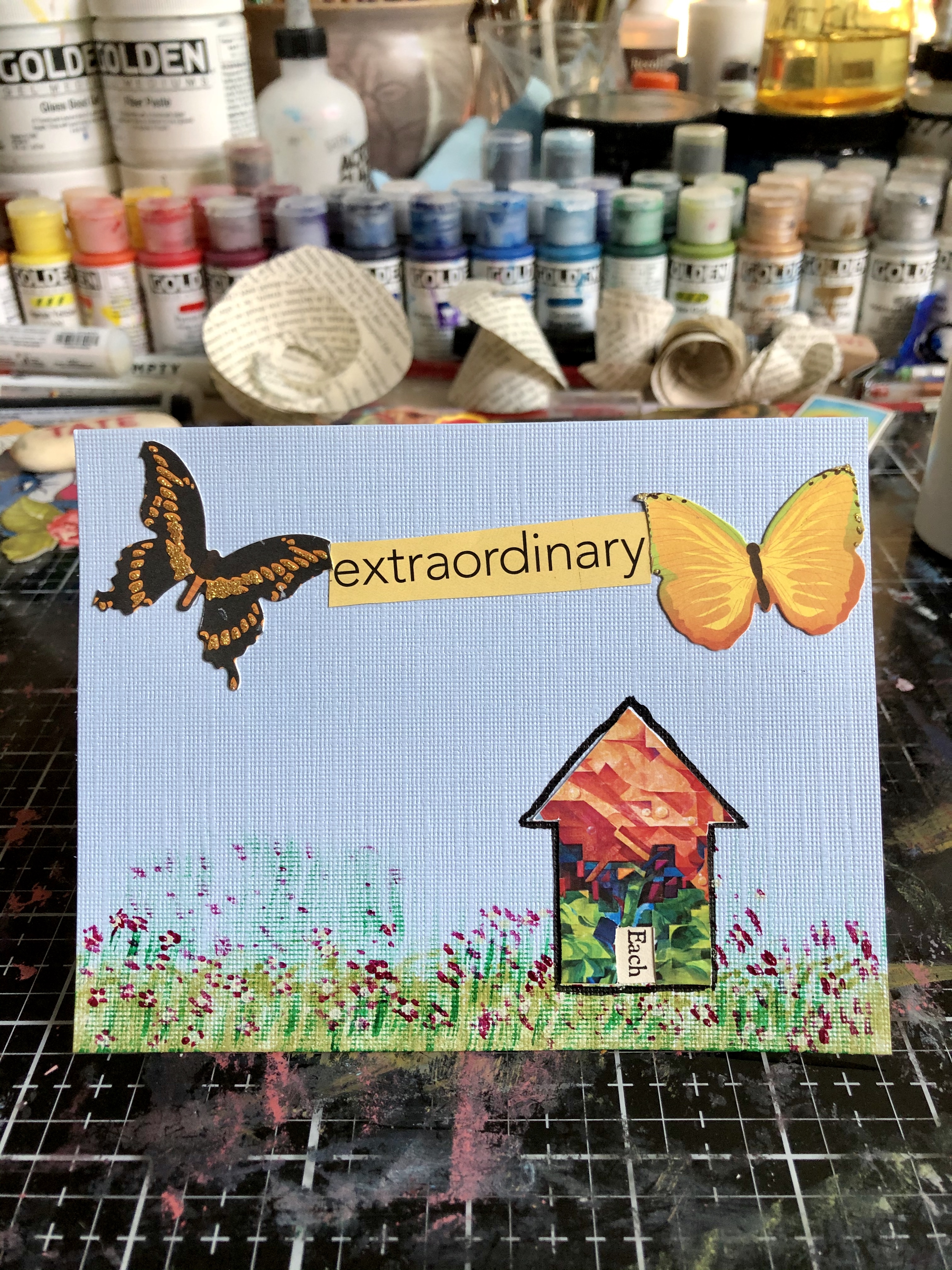 I held a Yoga in Chairs today and 14 people came! The online teaching thing is working! This filled me with energy and gratitude!
By bedtime the weight of the rising infection and death rates rising, set against the backdrop of politicians demanding that we get back to work, siphoned off the morning's energy and took more on top of that.
I felt exhausted all afternoon. Lunch depleted me. I made the effort to make up a slightly different version of tofu salad and didn't enjoy it. Food felt hard today.
A student got hit by a fraud attack, falling for a PayPal-themed social engineering after paying me online. People can be so terrible.
I finished making a card for a kid who just had her birthday Monday and was really bummed put that everything got cancelled. That helped as I felt increasingly sad all day, I'll mail it tomorrow, maybe along with another handmade postcard.