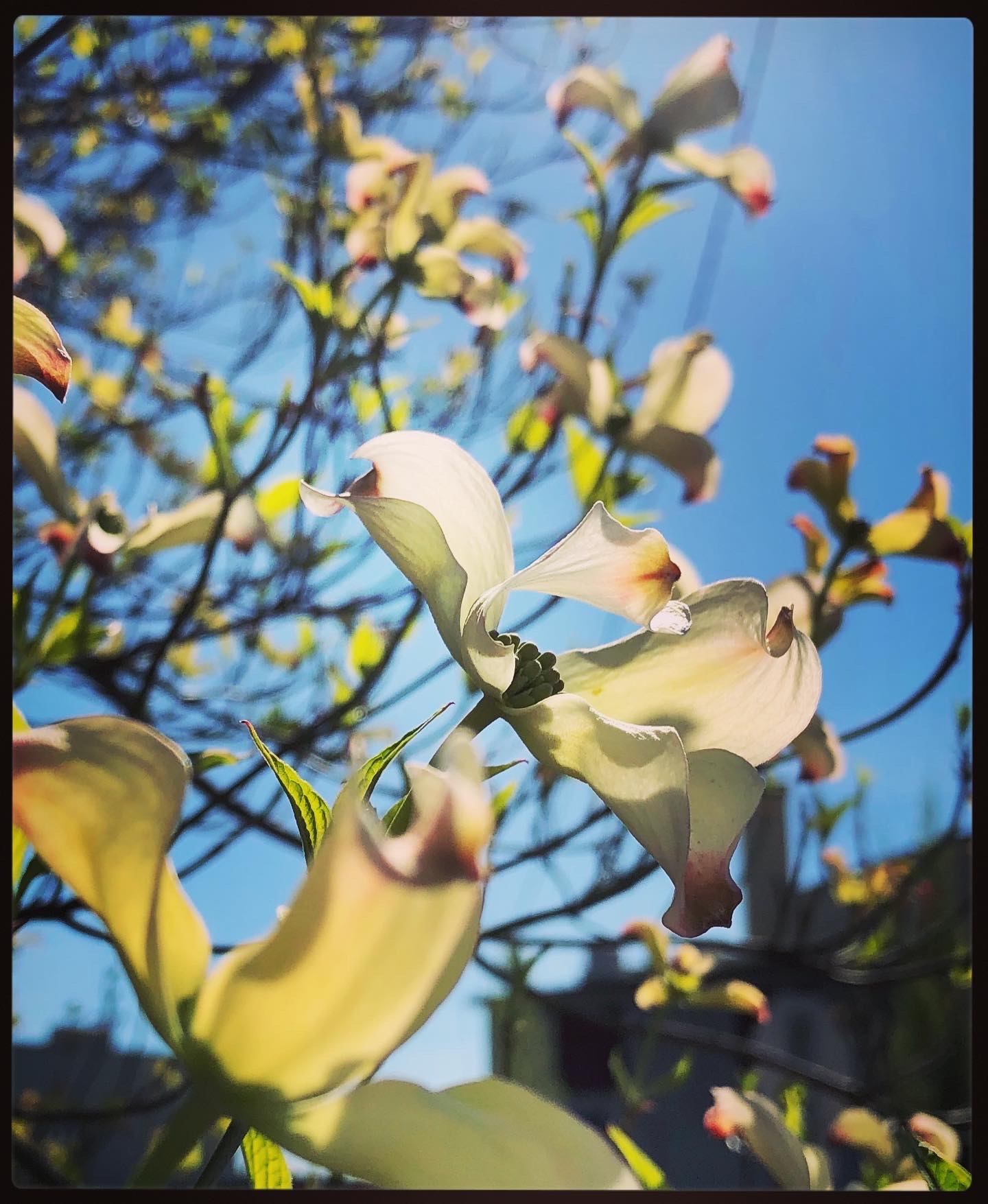 No big insights today. Kept mostly on track. Intermittent grief for the second career I was building, but tempered by my slowly growing online classes.
I'm yearning for the kind of post-traumatic growth that moves us forward in our capacity for compassion. Today was a day when it felt like a very distant dream, even though I mostly avoided all news today.
Sunlight streaming down.
Illuminating the world.
Yearning for new growth.