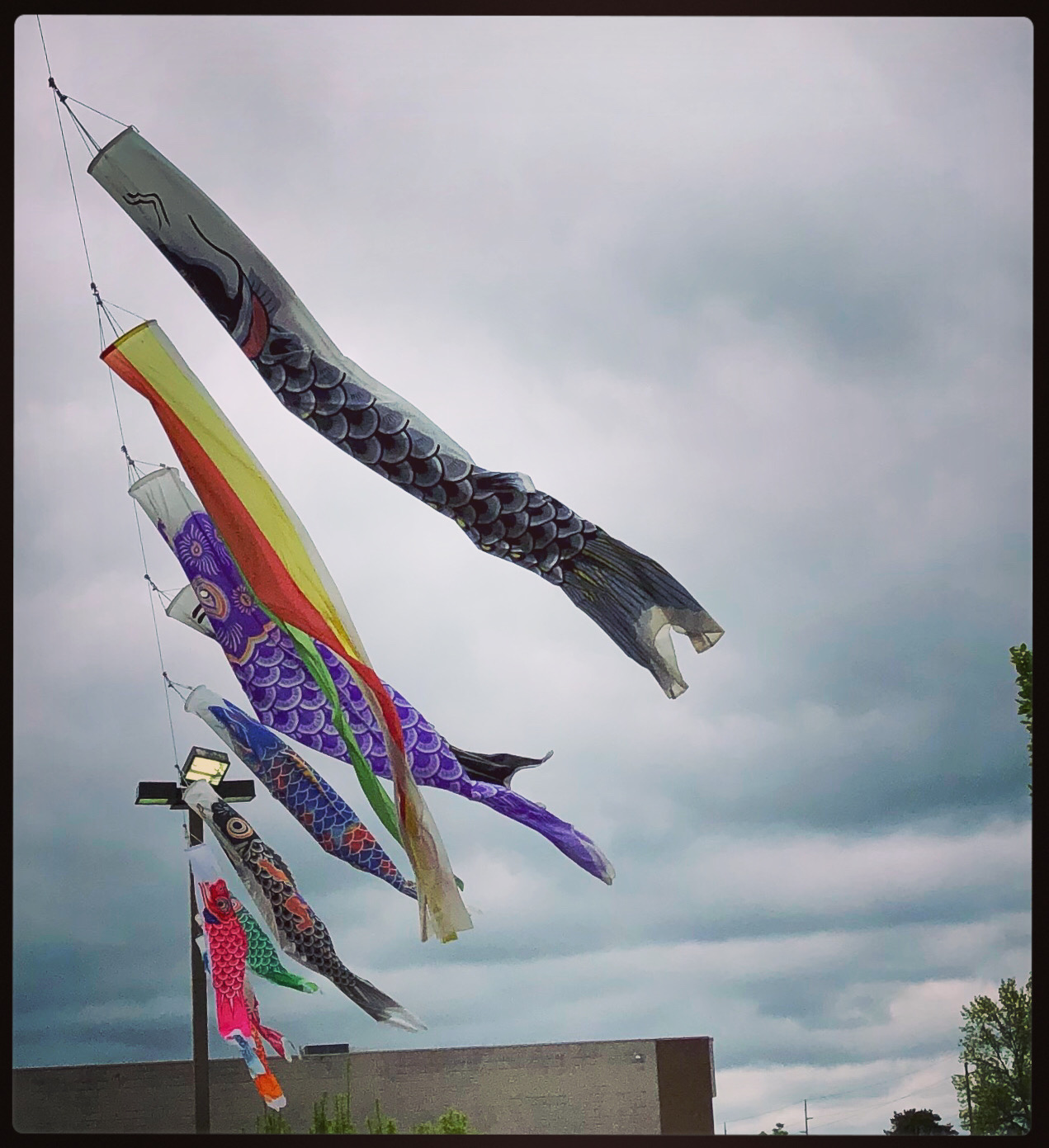 I went shopping at the big Japanese market today. It was a relief to be somewhere where staff and shoppers were all taking masks and distancing seriously. Inside and out into the parking lot where we waited to be let in.
Tomorrow I need to get the one prescription that must stay at a walk-up pharmacy. We need gardening supplies too. Shopping is exhausting and I'm incredibly grateful to friends who are offering to pick up thighs when they are out. It meant we had cupcakes for dessert.
Watching the kites flying today while queuing to get into the Japanese market. Grateful to find everything for us to have a special dinner tonight.
Turn to catch the wind.
A kite must open to fly.
Soar across the sky.