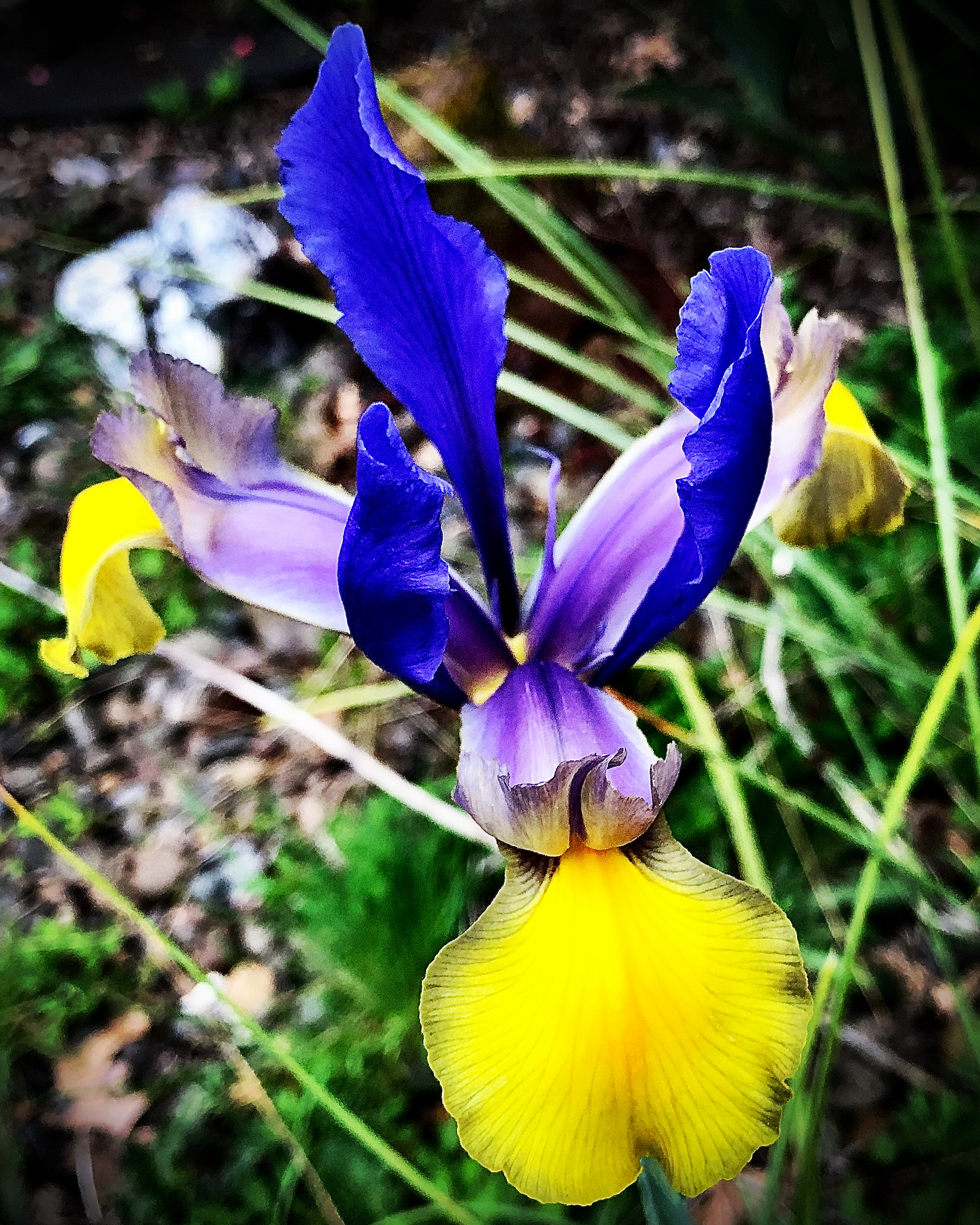 The irises I planted when we moved here, after tearing back some landscaping, have begun blooming. I'd totally missed that they were going.
I admired them and then let a friend take them for a natural pigment project she's working on. Since she'd been shopping for us, it seemed a fitting tribute!
Whenever these ones bloom I always call to mind this haiku by Shushiki. It feels especially fitting this particular April of everything.
Dead my old fine hopes
And dry my dreaming but still…
Iris, blue each spring.
In response to Shushiki:
Did you plan with hope?
My careful plans are scattered.
Iris blooming still.