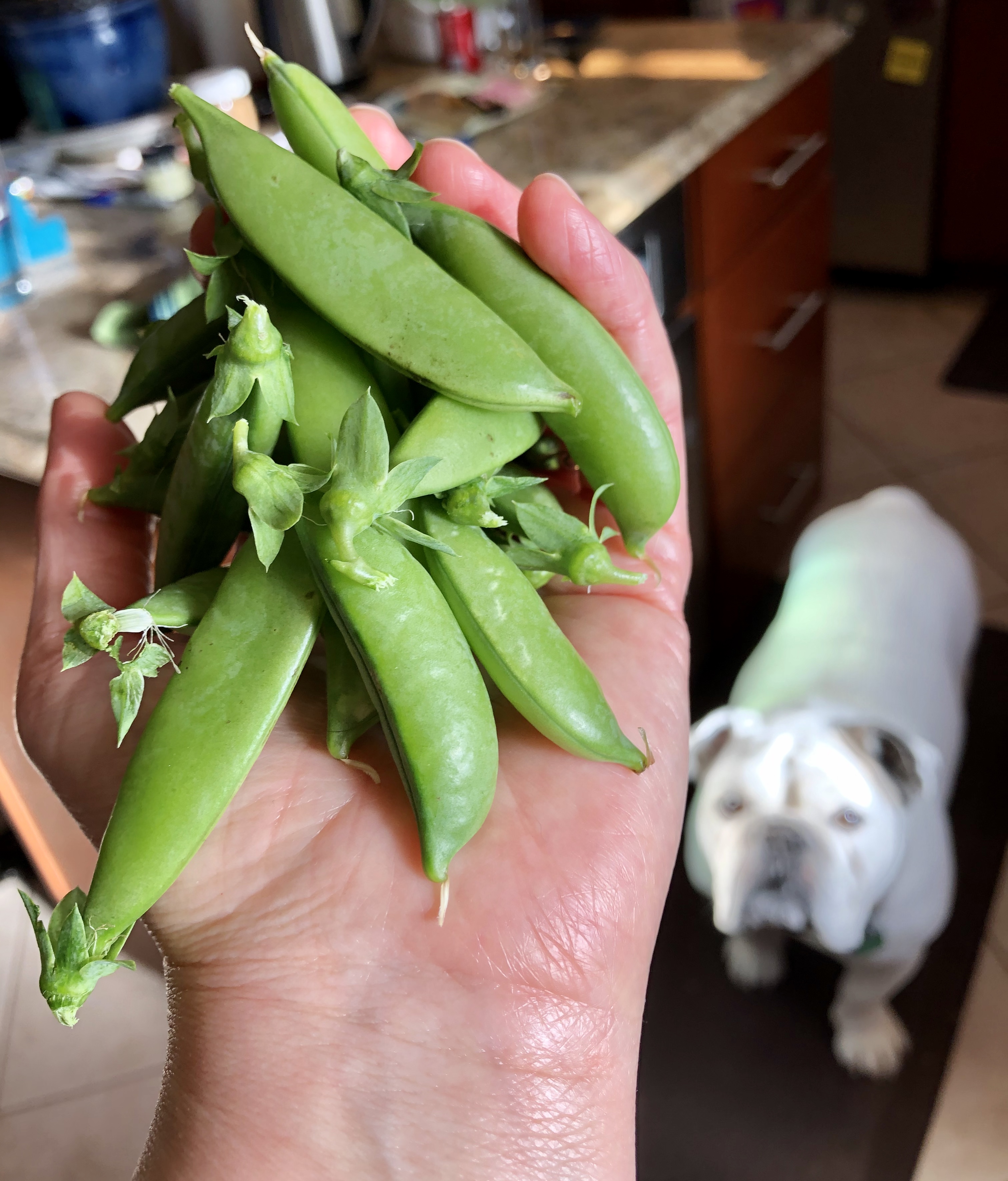 The garden gave us Sugar Snap Peas today. Just a handful we ate while playing a game together this evening. They weren't amazing, the way very freshly harvested produce is sometimes, but they were good.
I picked up the mail. It contained a handmade card and a linocut print, both made by students. "That's a pile of fan mail", CK commented when I got home.
I am, again, deeply moved at the offerings of my students. I'm also really impressed at how well people are adapting and growing.
Now that I've spotted the backdraft of shame in response to these mail days, I'm hoping that will begin to ease. Sometimes recognizing, then articulating these insights to CK, a friend, and/or my therapist, starts to break up the hold the Childhood Logic has on me.
Tomorrow is Dinner 70 and I have no idea what it will be, nor do I have anything thawing for CK. It might end up being very easy if we garden a lot. We're also spending a bunch of the weekend playing games and discussing more ideas to make CK's 40th extra special.