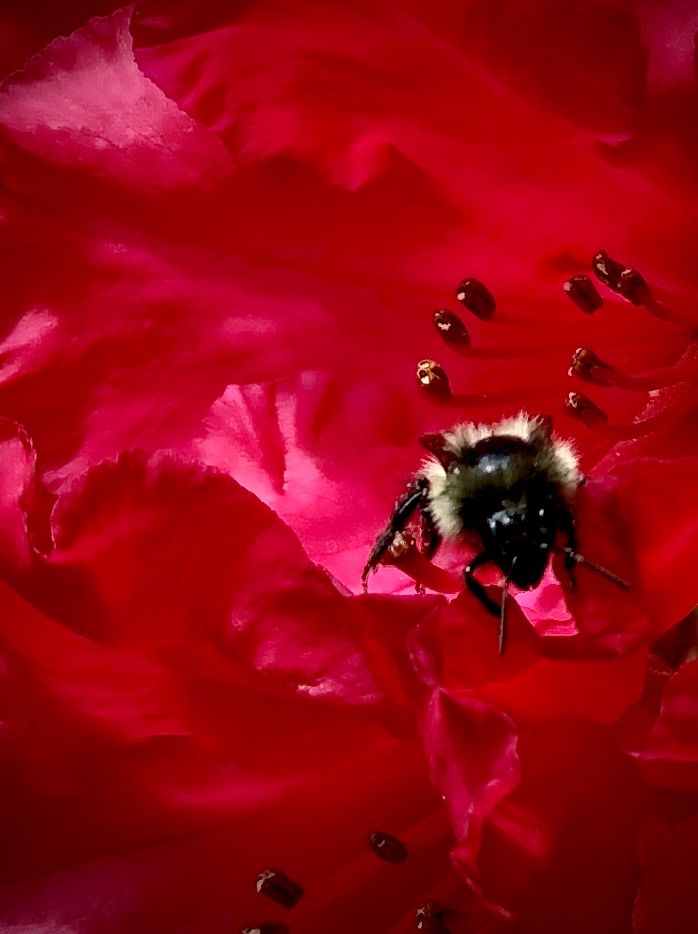 It wasn't grand or special. We didn't even have exactly the same thing, my entree was leftovers and CK had hot dogs cut up in baked beans, yes, beanie weenie. There were carrot sticks for a veg side. The fruit salad for dessert was the most labor intensive part of dinner.
It was tasty, filling, and nutritious enough. We both ate our seventieth dinner together, that's the most important part. We played games together at the dining room table then each of us on a computer game, but in the same room together.
While checking on the dogs out in our yard I admired the bees attending all of flowers blooming right now.