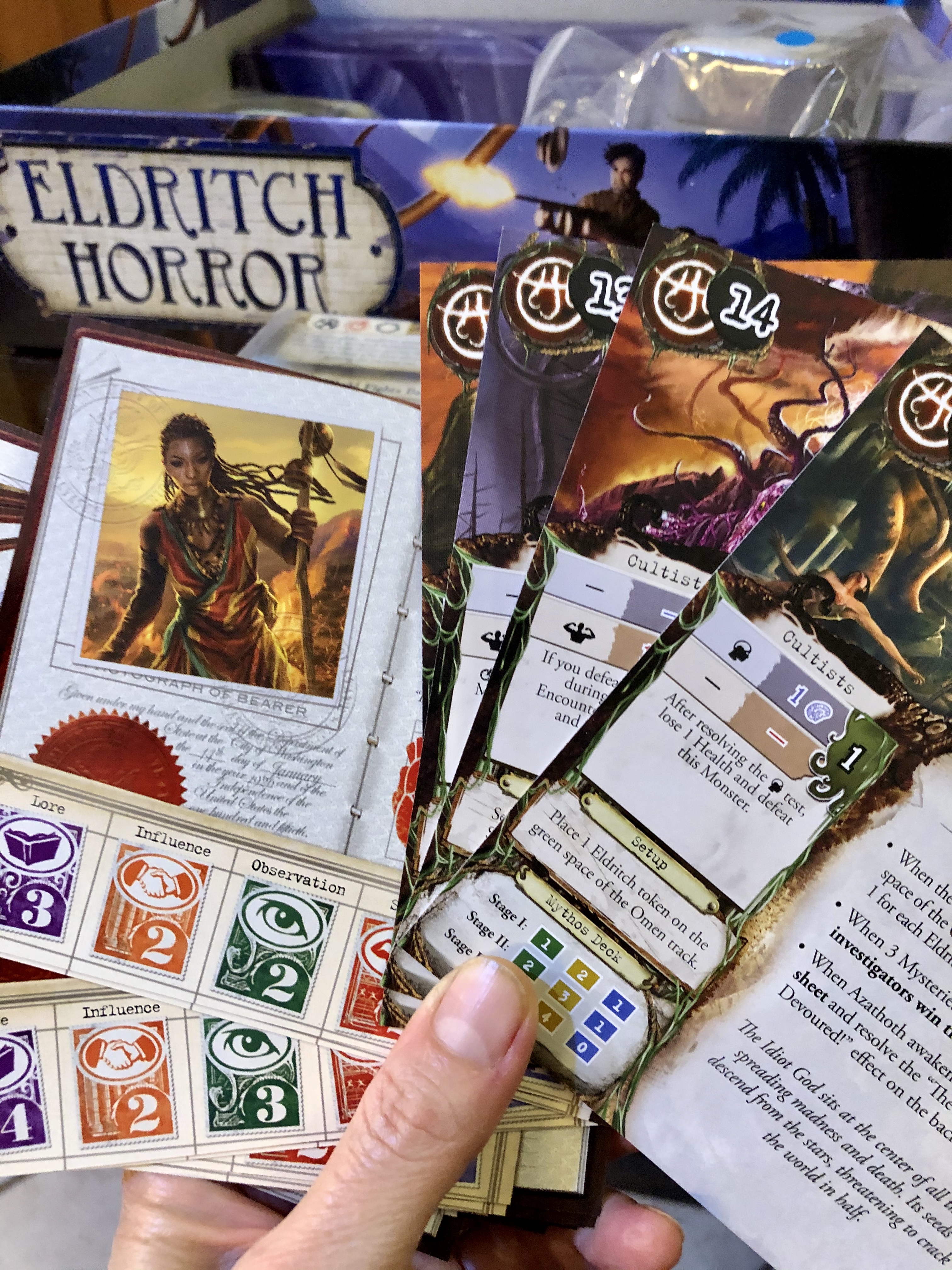 I'm not good at staycation. I can't let go of all the stuff that needs doing in our house. The to-do list I never seem to get far enough with because I'm doing something else like teaching, doing stuff with friends, and resting. Not being able to even get the house cleaned up feeds my feelings of unworthiness
I realized this was driving my urgency to go away for my birthday. I don't want to see all the things I feel behind on. That's the appeal of going away.
Instead I'm going to practice resting without shame, less shame. That's a big order for my birthday week, but the pandemic continues to make everything more difficult.
Today CK surprised me with an early gift, a complicated tabletop game that's based on a role playing game I played in college! There's an option to play solo too. She suggested I use some of my time off this week to learn how to play and teach her on Friday.