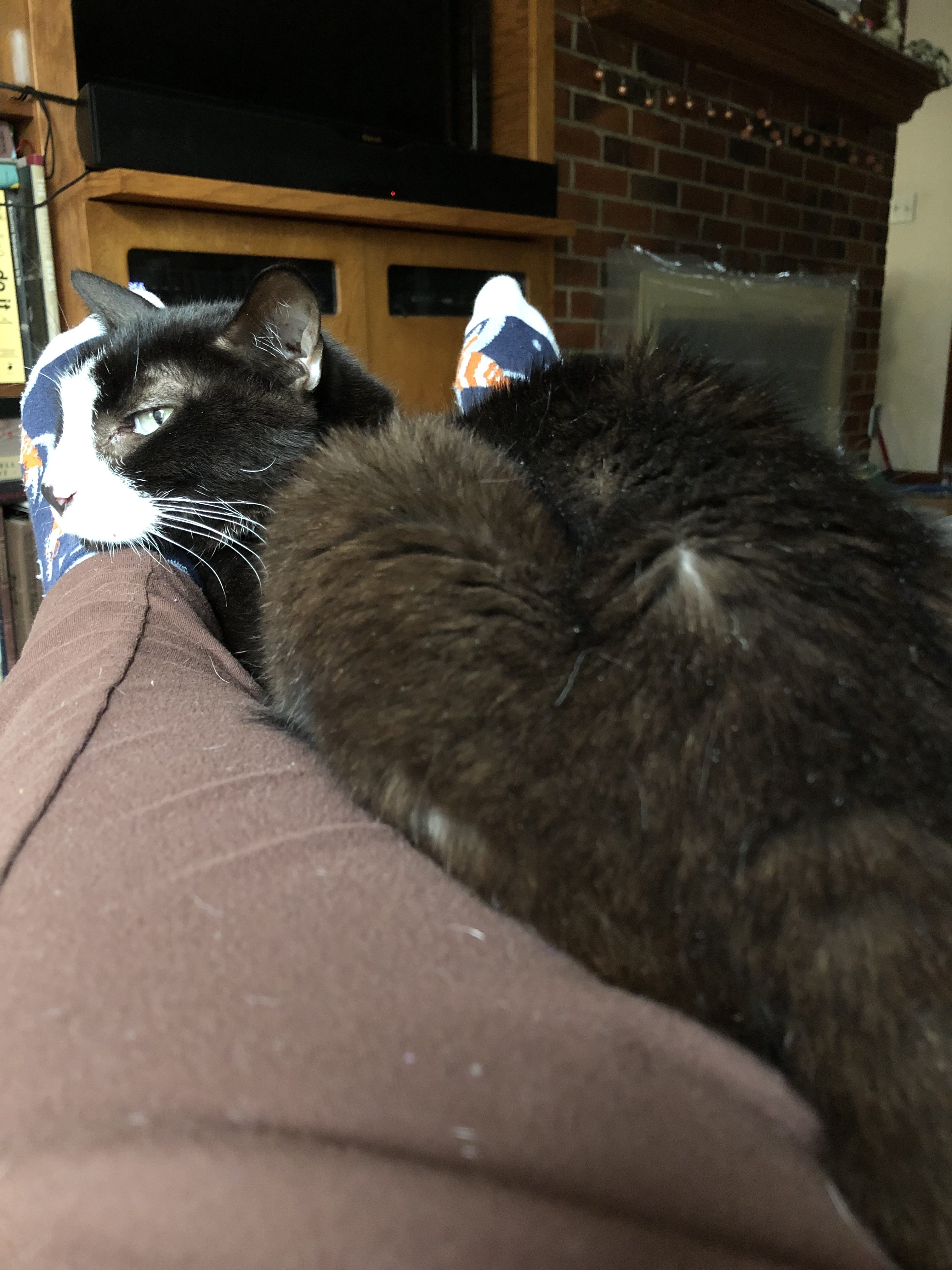 Smoke continues to be our new normal. We're all waiting for rain. I saw that a few sprinkles fell recently when I took the dogs out to pee. Not the rain we need, so the smoke still hangs in the air.
I'm so tired and uninspired. It all felt like too much already and now this.
Not just the smoke "this", but Clackamas County Sheriffs spreading lies that incite white men to create armed checkpoints in rural communities. The "this" of a new chapter in the big book of American Eugenics Programs. "This" administration that knew COVID was a deadly aerosol and downplayed it.
My whole body hurts. I'm retaining fluid and I'm dehydrated, despite sipping plain water all day. My eyes ache and burn, I can hear myself blinking!
Obie sat with me this morning and I was able to teach yoga, grateful for that!