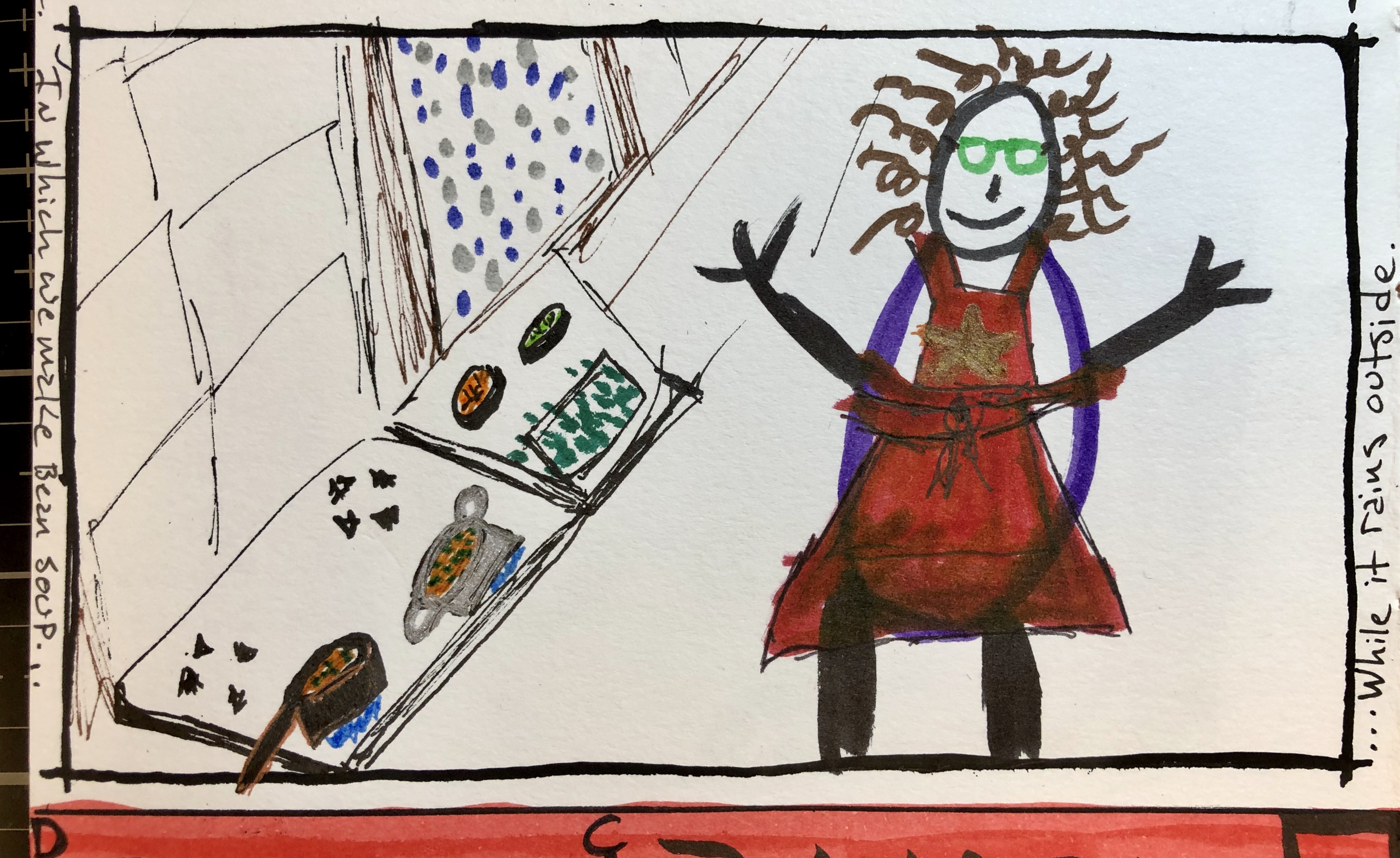 Despite waking up around 3 with CK was paged, 4 to go pee & feed Obie who was hungry, then Bertie again needed to go out to go to the bathroom just past 6am, I slept in until 9:45 and was less grumpy today.
I have been trying to get too many things done before I sleep. Which is just so par for the course these days. One of those do be done things was a hot shower, so that's some quality self-care.
I get stuck doing too much in part because I want to wake up to things being done, feeling like I managed to make a difference.
I made up soup for us with dry, possibly a little old, Flageolet beans and kale. I got fancy and made a parsley pistou, but it wasn't just right because I tried the Vitamix instead of the food processor. I ended up just stirring it right into the finished soup, which tasted great; a big burst of bright, green, herb flavor with the olive oil finish.
My soup making recently has restocked the freezer, in the event I'm sick or just don't feel like cooking.