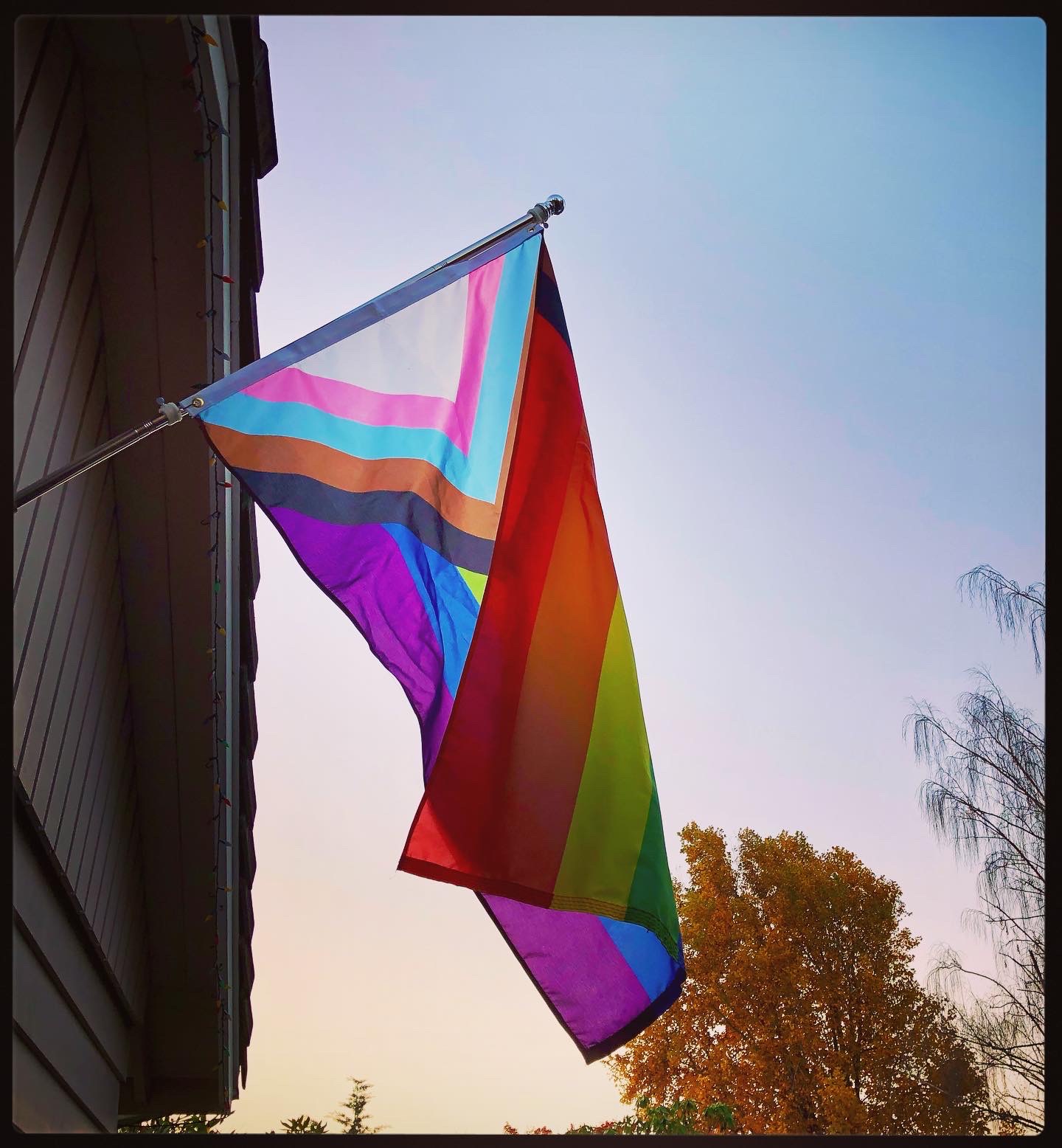 We both just dragged all day. Obie woke me up at 2:20 for food. I'll order some things tomorrow, possibly morsels to try and speed up the middle of the night feeding.
Why I couldn't go to bed sooner; brain spin preventing me from taking a hot shower. I wanted so many things done for morning.
We're also in this state of disbelief that Biden/Harris won. Not able to fully take it in, so we're just feeling the tremendous load our stress response systems have been under! All weekend food hasn't been very appealing.
T* hasn't conceded. The lawsuits start tomorrow.
A highlight of the day was putting our flagpole mount to use and hanging the Progress Pride Flag.