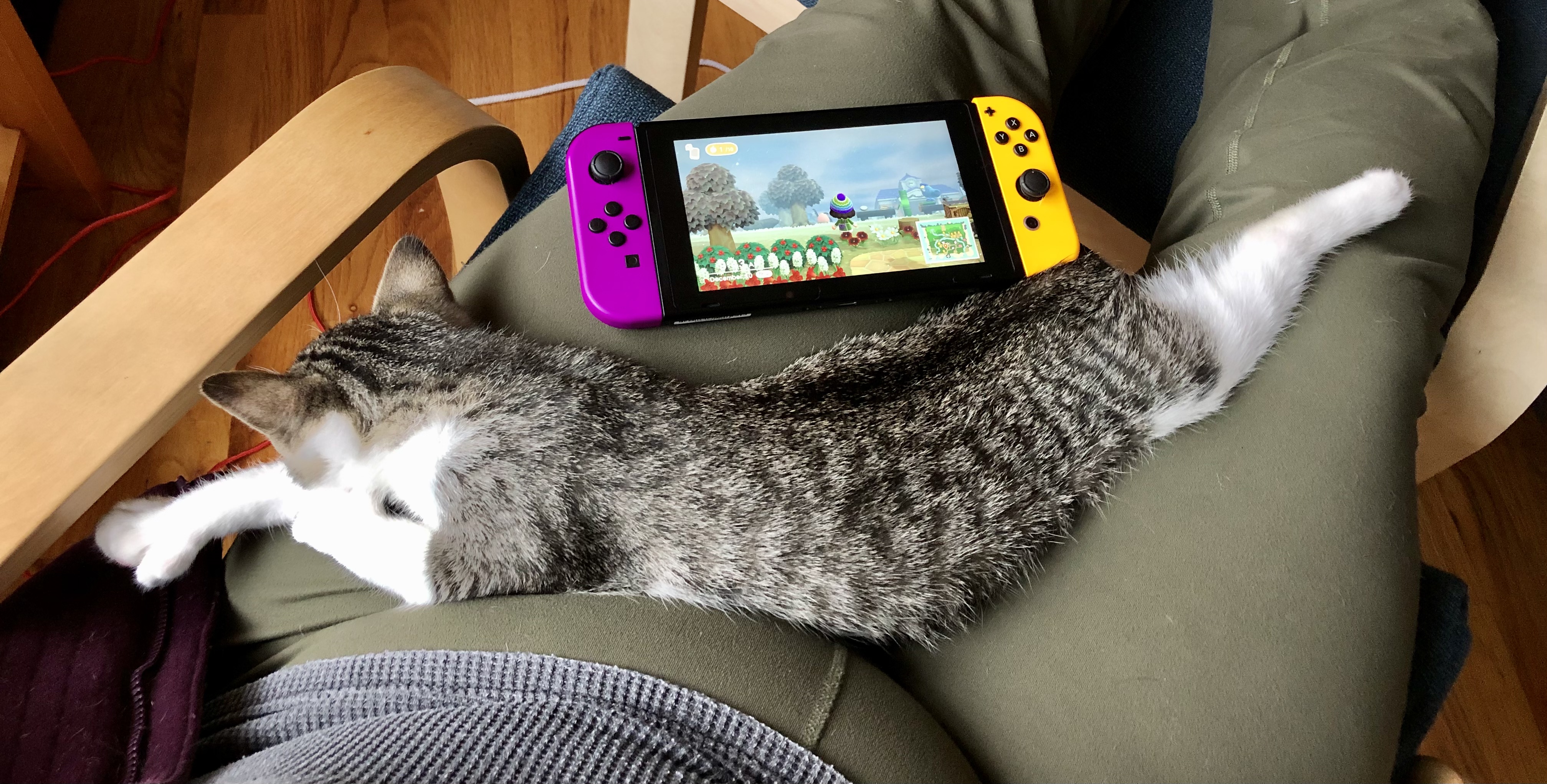 It happened. It was only a matter of time. Someone peed on the new sofa.
Dora is getting a little incontinent as she ages and this shows up when she either gets so relaxed that she just releases or she licks too much when she's needing to go. Anyway, she was snuggled up against me while I played on our Switch. When she got up to investigate what CK was doing in the kitchen I was suddenly very cold!
Upon inspection there was urine on the sofa and along my side! We dealt with it quickly, but as I came to realize how much urine was on me I began to feel really anxious.
Buy the time I got into the shower it felt like the area that was affected was so gross. I felt shaky and it seemed like I couldn't get the affected skin to warm up or feel clean. I was flooded with the maelstrom energy from the therapy session.
When I got out i explained to CK what I was experiencing. She asked what would help then went to turn on the kettle and brought be back fleece to put on. After some ginger tea and digestive biscuits I'm starting to feel like I can make art.
What a perfectly miserable way to end the week. I'm staying focused on how supportive CK was, how I articulated what was happening, asked how grateful I am she turned up the thermostat for the water heater! I'm also grateful for the long cat and all his shenanigans.