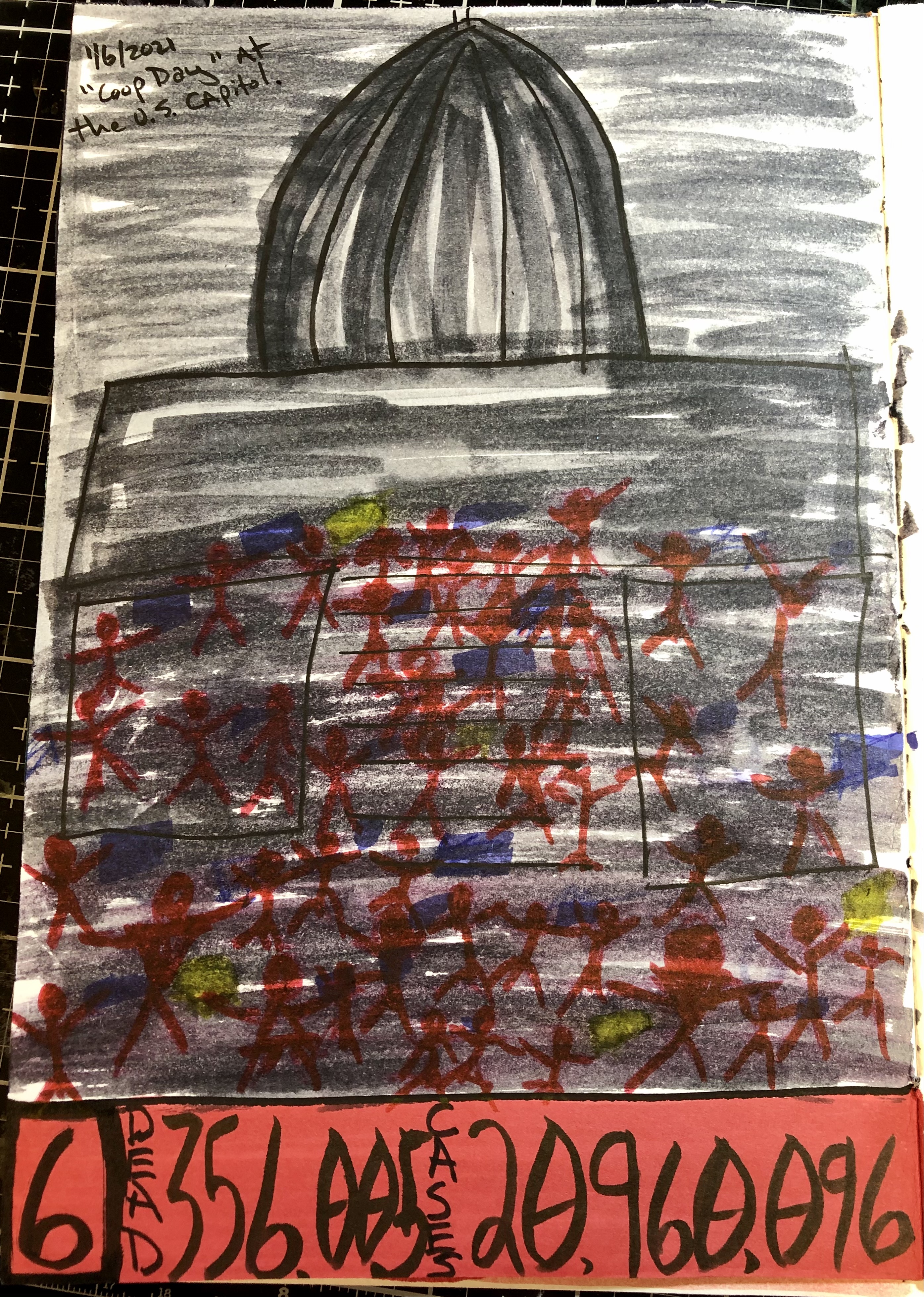 At the end of teaching chair yoga today I commented that we all might leave to see good news from the Georgia Senate runnoff election.
After lunch we planned to knock out a bunch of work on our back taxes.
Then the seditious riot began at the U.S. Capitol building.
We turned on a news channel, keeping it mostly muted worry captioning to reduce the load.
It's an utter fiasco.
Oh, and over 3,500 died from COVID in one day.
Biden was confirmed about 20 minutes ago.
Now we prepare for inauguration chaos.