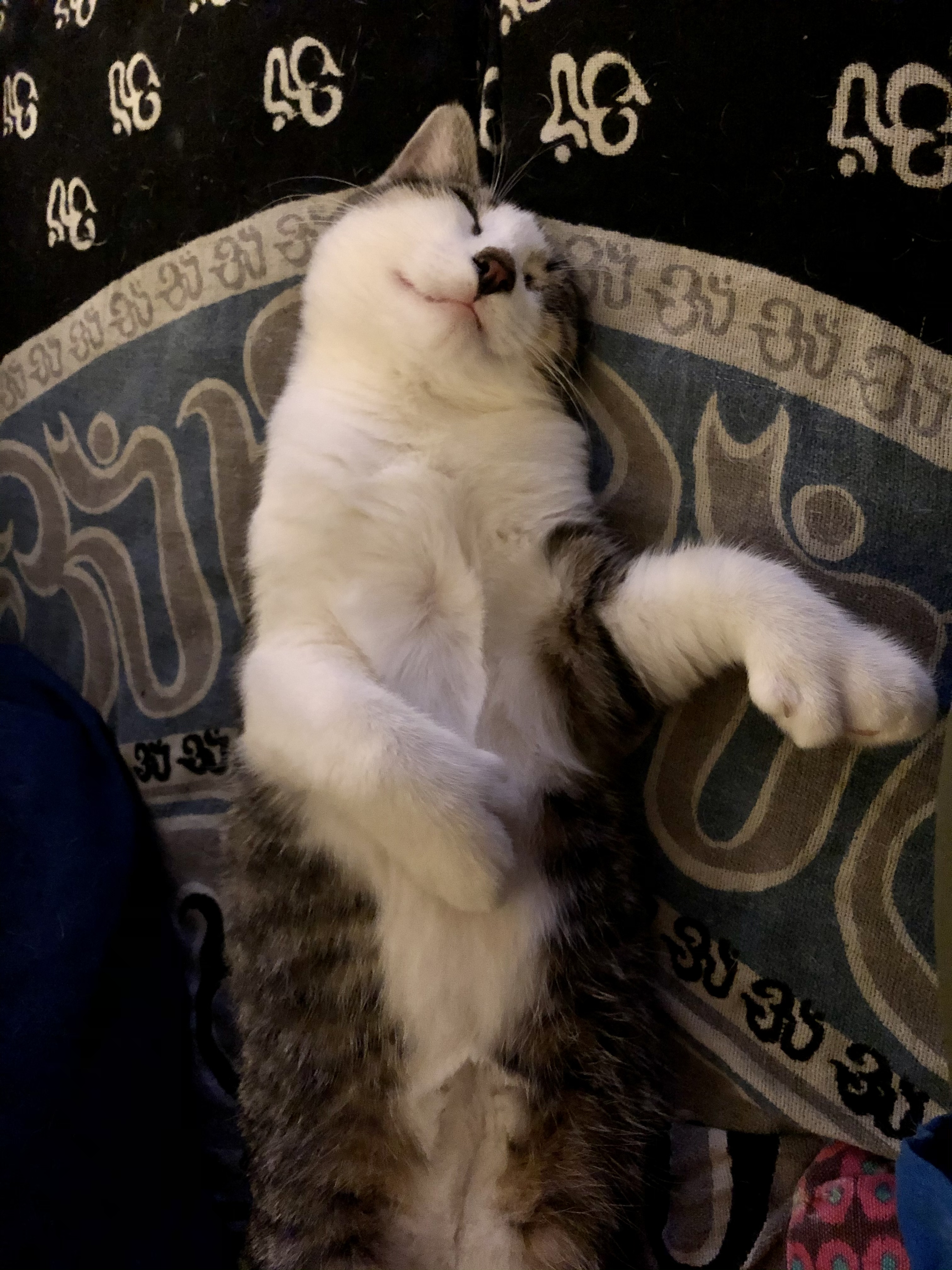 I want to write about what's been kicking around my head since therapy last week, learning how to focus on working for myself as opposed to always seeing myself as working against my family.
It has to do with how I'm feeling nearly 18 years after deciding to work on my heart health. Pushing against the examples in my family of origin and doing what's nearly impossible; losing over 130 pounds and lowering my cholesterol without medication.
Anyway, I have to go back to that sometime. Since the coup attempt last week it's been hard to make my brain sort out my thoughts.
My brain is focused on what should be restocked in the event there is civil unrest next week.
It's exhausting.
The kitten, who is nearly cat sized, helps us both. He and Bertie played wildly together this evening, making us both laugh.