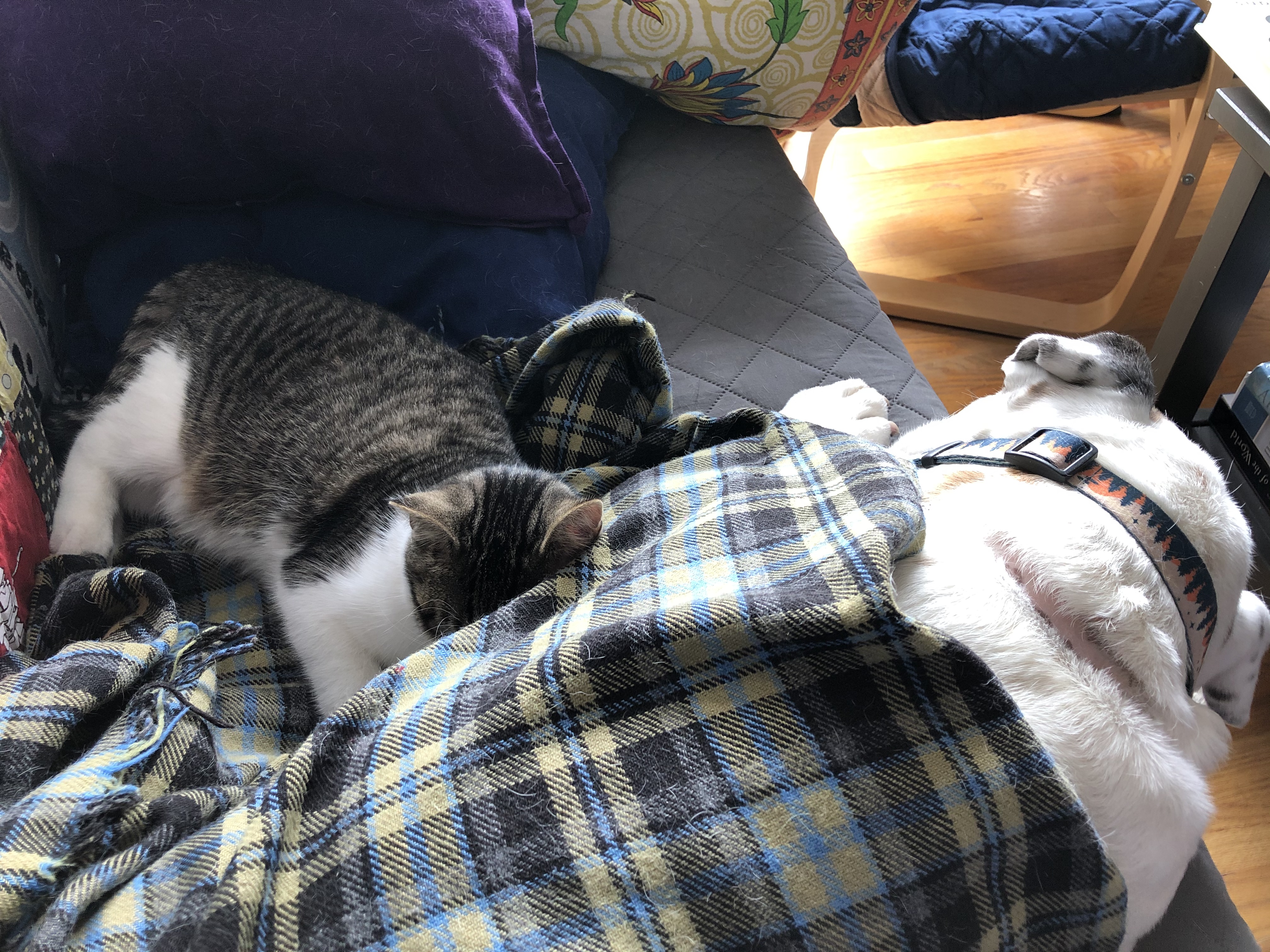 We got power back around 2pm. CK immediately got to work and I had a hard time focusing. I did manage to re-shovel walkways again which enabled me to take out kitchen trash and recycling. It was raining, so it might all be washed away by daylight.
I notice street lights are still out, so not all is back.
I nodded off in the IKEA Poang chair with the kitten. I think I've discovered something that messes up my neck; sleeping in the Poang! Between the shoveling and that, I'm pretty sore.