I was five minutes early to my 8am blood draw. Our doctor saw me pull up and came outside so I was so done by 8:02! That she is still happy to do this awkward thing makes it worth all the work to go across town to her office. At least COVID still had kept traffic not too bad
I remembered that the all vegan donut shop opened at 8am, as did the gluten free bakery we have gone to a few times. Both were on the way home, more or less. It felt nice to come home with really special treats for each of us.
I was aware of the diet culture irony of getting myself donuts right after a blood draw to check my cholesterol. Luckily it's stayed at just this awareness and hasn't turned into anxiety or food shame. Not even when I had two donuts in one day!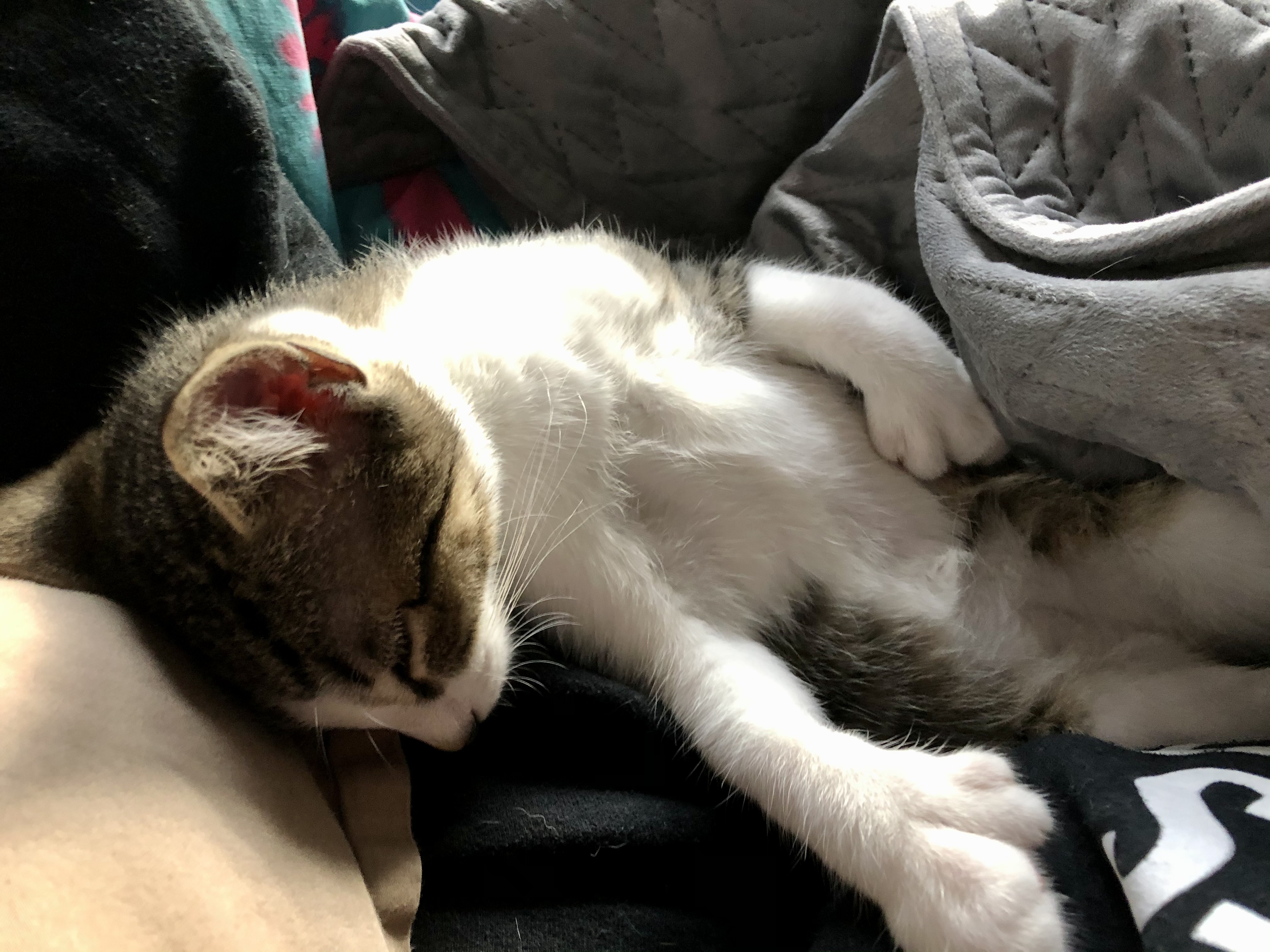 Today an order of supplements arrived for us. The red rice yeast compound I take that's a precursor to statins I'm taking to address my cholesterol and a new formulation of zinc that should be easier on CK's digestive system. Great!
Given it was 2 pill bottles the box was very large and heavy. Inside, carefully packed in a plastic bag and under plastic pillows, was a complimentary copy of The Longevity Diet.
Yes, there lurking under stuff we need, a book promoting fasting. Diet Culture propaganda from the Wellness Industrial Complex.
I was so grossed out by this unsolicited material. Like Diet Culture aren't a dick pic to me!
I ultimately hurled it into the garage. I'll grab it and put it with the other diet books I've boxed up. I'll be writing a letter to the company; give me free shipping for fuck's sake, don't send me propaganda.
Not the way to start the morning after trauma therapy. I'm sure that made it feel all the more disgusting.
I wanted to do more today, but I ended up laying down after lunch under my weighted blanket. Yesterday's session has left me feeling especially drained and wrung out.
Ursa napped with me and Bertie. It's the first time he's done this and it was just what I needed.