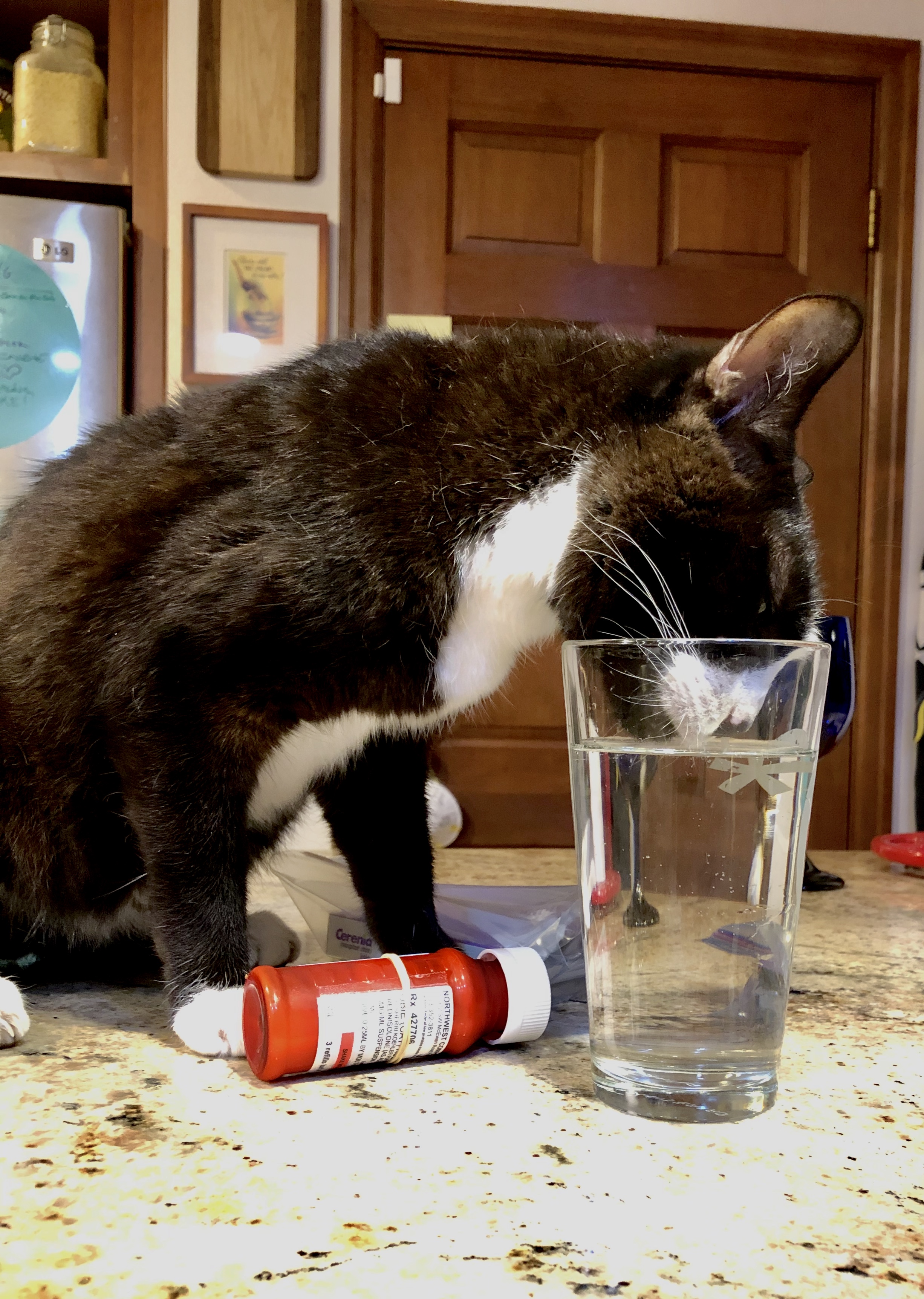 Obie has been crying for 2 days. Following me and meowing with ravenous hunger. Today he was doing it pretty much all day long despite trying to give him a little did every hour. Tonight we finally got him back on the medicine for gastrointestinal distress and gave him a drop of human grade CBD since the animal one didn't seem to soothe his agitation at all.
He's laying calmly for the first time all day. He went back into the yoga room while I did dishes. I think he's worn out from agitation.
Today the smoke finally cleared and the rain arrived in a flurry of lighting in the early morning hours. I was awoken by the bright flashes lighting up the bedroom, worrying about the tinder dry trees.
When thunder caught up the rain fell heavily for a while. The dogs and CK all woke up too, for a while we had Bertie in the bed shivering because he's afraid of storms.
In the afternoon CK shared the news that Ruth Bader Ginsberg had died. GOP ghoul, Mitch McConnell, immediately began politicizing filling her place on the Supreme Court.
Then CK shared a significant roadblock for plans we're trying to get underway. A COVID roadblock. I know we'll figure what to do.
All of that hit me so hard this afternoon. All of today after months of COVID changes, a week of being sealed up inside our house, and the past years of the Trump adminstration. I closed myself in the bedroom and just cried until my asthma kicked up and made me cough.
We celebrated the sound of rain and the joy of fresh air flowing in through all the open windows.